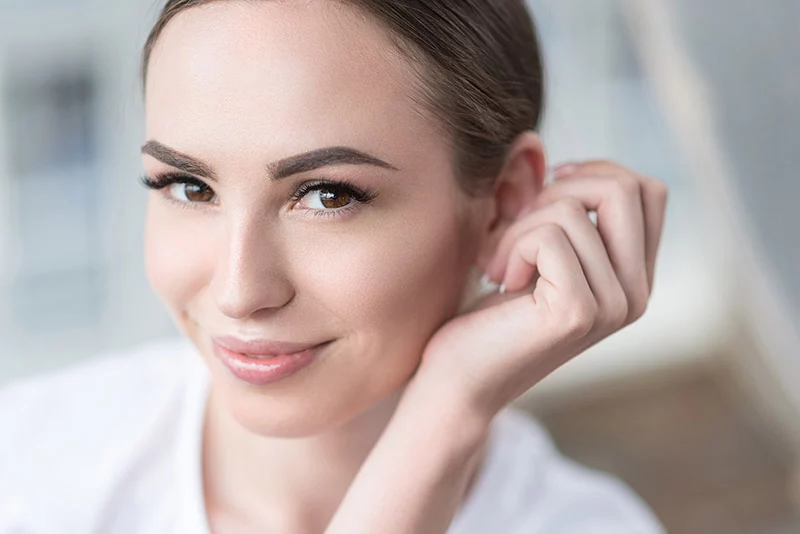 Frequently Asked Questions About Clear + Brilliant Laser Treatments
If you are reading this you have probably already checked out our Clear + Brilliant overview and are seriously considering scheduling a treatment at Artemedica. Congratulations! You are one step closer to the radiant skin of your dreams.
Many of those interested in Clear + Brilliant have questions about the treatment and what it entails. Luckily, our experts at Artemedica have all the answers you need. Read on to learn more about what to expect during a Clear + Brilliant laser treatment in our Santa Rosa offices!
How Does Clear + Brilliant Laser Technology Work?
Clear + Brilliant fractional laser technology targets millions of microscopic treatment zones in the upper layer of your skin and gently stimulates new healthy tissue growth to yield more youthful-looking skin. Most treatment sessions take thirty minutes or less and require minimal downtime, making it the perfect way to quickly restore your skin to its natural brilliance.
Learn more about the technology, here.
What Does Clear + Brilliant Treat?
There are two handpieces in the Clear + Brilliant system that are designed and optimized to treat different skin concerns:
Original Clear + Brilliant – The original Clear + Brilliant headpiece is used to improve the texture of your skin. This treatment encourages new tissue growth in damaged areas and reduces signs of aging. You will be left with healthy, younger-looking skin after your Clear + Brilliant treatment.
Clear + Brilliant Perméa – The Perméa system is optimized to even out pigmentations and discolorations of your skin. This laser treatment is also designed to enhance your skin's ability to deeply absorb the benefits of topical skin care products.
The experts at Artemedica will help determine which Clear + Brilliant system to use based on your desired results.
How Should I Prepare for My Clear + Brilliant Treatment?
Clear + Brilliant treatment sessions are quick and easy, but there are a few things you can do in advance to prepare:
One week before treatment: Avoid sun exposure, tanning beds, and other tanning products for at least seven days leading up to your treatment. Additionally, stop any use of retinol-type products for 1 week before your appointment.
24 hours before treatment: Inform your provider if you have or have had cold sores or herpes simplex outbreaks in the past. The Clear + Brilliant treatment can temporarily flare the virus and your provider will supply a medication to prevent any outbreaks.
Day of treatment: Make sure your face is thoroughly washed and free of any leftover make-up residue, moisturizers, or other topical ointments on the day of your appointment.
Don't forget to tell your skincare technician about any upcoming chemical peel treatments, laser resurfacing treatments, or any other facial cosmetic procedure you plan on having prior to your Clear + Brilliant treatments. Different procedures will affect when we can schedule your laser facial treatments by up to 1 – 2 months.
What is the Recovery Like?
Clear + Brilliant treatments are non-invasive and allow you to return to your everyday routine with little to no downtime. The treatments are specifically designed to reduce negative side effects, so any redness or swelling will be minimal and will typically resolve within a few hours to a few days. You may experience a sandpaper like feeling, typically lasting 3-7 days post treatment. It is important NOT to exfoliate.
How Long Before I See Results From My Treatment?
They don't call it brilliant for no reason! It only takes one thirty-minute Clear + Brilliant laser treatment at Artemedica for many to experience noticeable skin changes. We recommend a series of 4 treatments over the course of 3-4 months to leave your skin looking and feeling youthful and radiant again.
How Many Clear + Brilliant Treatments Will I Need?
A series of 4 Clear + Brilliant laser treatment results can last for months with proper care. The longevity of your results will depend on your age, the condition of your skin, and your daily skincare routine.
Most patients begin seeing longer-lasting improvements in their skin after 4 – 6 treatments, while others choose to incorporate regular Clear + Brilliant treatments into their wellness routine. An Artemedica expert will help craft a treatment plan perfectly suited for your unique skin.
Get a Free Clear + Brilliant Consultation at Artemedica in Santa Rosa
The first step toward the skin of your dreams is through a free consultation with one of our skin care technicians. We will work with you to tailor the perfect laser treatment plan to treat your unique concerns and reach your skincare goals.
Fill out the form below to be one of the first to get a complimentary Clear + Brilliant laser treatment consultation at Artemedica as soon as possible!
Consultation – Clear + Brilliant