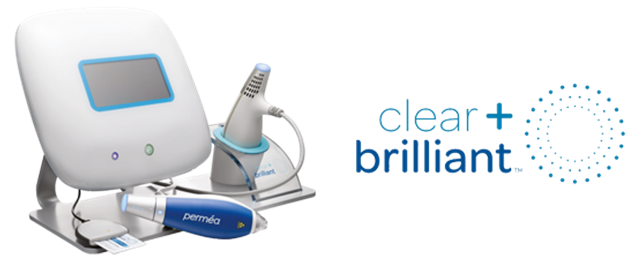 You're invited!
Join us on Monday, July 15th for a Clear + Brilliant Skin Event!
What is Clear + Brilliant? Clear + Brilliant is a gentle, fast & clinically proven laser treatment that uses fractional laser technology to address and prevent the early signs of aging skin. Unlike other fractional lasers, the Clear + Brilliant is gentle enough to treat the skin in the hot, summer months with little to no downtime. It is commonly referred to as the "Baby Fraxel".
AT THE EVENT, ENJOY:
Complimentary Clear + Brilliant Consultations
$100 OFF Same Day Treatments (must RSVP -limited quantity)
Skin Care Consultations
15% OFF Obagi Products
Obagi Gift Bags with Purchase
Raffle Prizes
SAME DAY TREATMENT
There are two Clear + Brilliant hand pieces. At the time of your appointment, your provider will discuss your skin care concerns and suggest which hand piece would be best suited to meet your skin care needs. Your skin will be prepped with numbing cream prior to your treatment for optimal comfort.
$300 SAME-DAY TREATMENTS
($100 OFF – REG. $400)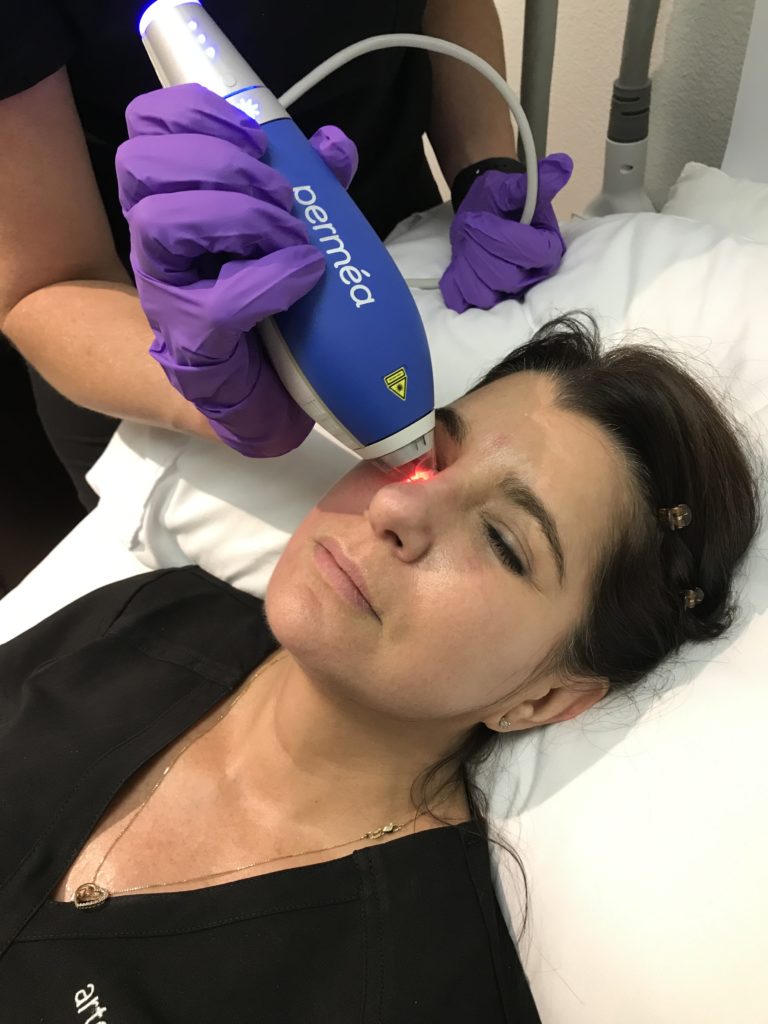 FREQUENTLY ASKED QUESTIONS
HOW DOES CLEAR + BRILLIANT WORK?
Clear + Brilliant works by creating millions of microscopic treatment zones in the upper layers of the skin, which replaces damaged skin with healthy tissue and yields younger looking skin.
WHO CAN BENEFIT FROM CLEAR + BRILLIANT TREATMENTS?
Clear + Brilliant treatments are great for women and men who are looking to prevent and fight the early signs of aging or maintain their youthful appearance.
WHAT IS THE DIFFERENCE BETWEEN THE ORIGINAL & PERMEA HANDPIECE?
The Original hand piece focuses on skin texture concerns, while the Perméa hand piece focuses on improved skin tone such as hyperpigmentation and melasma.
HOW MANY CLEAR + BRILLIANT TREATMENTS ARE NEEDED?
The number of treatments is tailored to your concerns and skincare desires. We recommend a series of 4 treatments, though many patients choose to have routine treatments as part of their overall skin care regimen. Your skin care provider will discuss a personalized treatment regimen with you.
SPECIALS ON OBAGI SKIN CARE & DESIGNER SUNGLASSES