Summer Spa Treatments and Procedures Available at Artemedica
The sun is coming out in full force lately here in Sonoma County! As the weather warms up, you might start to panic about beach days and sun rays. How does summer sneak up on us every year?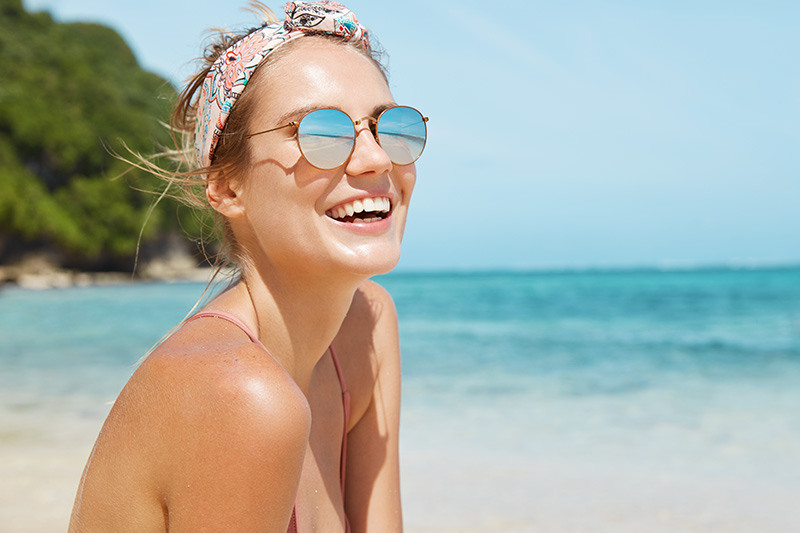 Luckily, Artemedica is ready to help you prep for the hot days ahead. With skin and spa treatments — as well as non-surgical procedures — we'll have you looking and feeling your best during the summer months.
Artemedica's HydraFacial MD for Sun-Injured Skin
We all love the sun, but it can have some serious effects on our skin. Too much of those powerful UV rays on sunny days can leave your face feeling dry and just plain injured. Scheduling a summer facial is the perfect way to hydrate, nourish, and re-energize your beautiful skin. The HydraFacial MD at Artemedica is designed to do just that. This treatment cleanses, evenly exfoliates, extracts impurities and removes dead skin cells. After those steps, your skin will receive intense hydration, and be infused with vital nutrients like antioxidants, peptides and hyaluronic acid. This facial is the perfect treat for sun-injured, dry skin.
Reveal Imager Consultation at the Skin & Sun Bar
Before heading out into the sun, stop by our new Skin & Sun Bar! This isn't your average beauty counter or spa consultation…our Skin & Sun Bar has been designed to provide a custom analysis of your skin as well as guidance from our professional skin consultants. Starting with a Reveal Imager Skin Care Consultation, we'll analyze your skin's condition and get you on track to the perfect summer skin care routine.
The Skin & Sun Bar will help address:
Fine lines + Wrinkles
Elasticity + Firmness
Even Tone + Vibrancy
Skin Texture
Brown Spots
Oily + Congested Skin
Redness
Enlarged Pores
Not only will our skin care experts help guide you to a better summer skincare routine, you will have full access to Skin & Sun Bar designer sunglasses selection. Choosing the perfect pair of sunnies — with polarized lenses, of course! — will help provide protection for your eyes as well as the areas around them.
Sculpt that Summer Bod with Non-Surgical Treatments
Some of our clients go crazy exercising and dieting in preparation for summer beach days, and still struggle with stubborn fat in problem areas. If this sounds familiar, our non-surgical sculpting procedures might be perfect to help you truly get that summer bod you have been working so hard for.
CoolSculpt®
CoolSculpting® is a non-invasive fat-reduction procedure that uses controlled cooling to diminish stubborn fat cells. This treatment has been shown to reduce fat in target areas by 20-30%! You are also left with a smoother, firmer body contour. With CoolSculpting® you will experience no surgery, no anesthesia, no invasive techniques whatsoever, and little to no downtime.
EmSculpt®
If you're looking to build muscle while simultaneously eliminating fat, EmSculpt® might be the non-surgical body treatment for you. The treatment works using non-invasive HIFEM (High-Intensity Focused Electromagnetic) technology that induces supramaximal muscle contractions. Prepare for a "workout" — you'll leave your thirty minute treatment having done the equivalent to 20,000 crunches, without even lifting a finger!
Protect and Refresh Your Skin this Summer at Artemedica
Don't let the thought of summer get you down. This season is the perfect time to spend outdoors, enjoying all of your favorite summer destinations. Artemedica is proud to offer these amazing skin and body treatments to help you look and feel your best during the hottest months of the year. Schedule a consultation with our team of skin care experts and doctors today — we're ready to help make this summer your best yet.