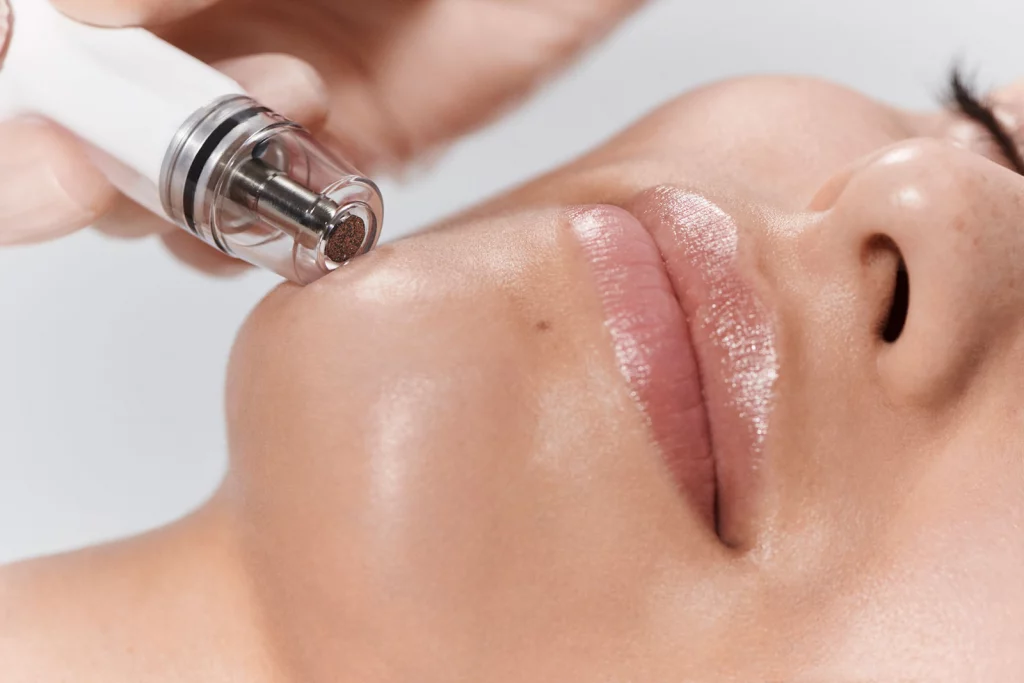 The Celebrity Endorsed DiamondGlow Facial is Available Now at Artemedica!
The DiamondGlow facial is a next-level, non-invasive skin resurfacing treatment that delivers instantly radiant, and rejuvenated skin. Famed model and actress, Chrissy Teigen recently took to social media during her first DiamondGlow facial, saying she could literally feel the wand pulling "all the grossness" out of her skin!
Dermatologist offices in Hollywood report their waiting list for this treatment just keeps getting longer, and honestly — we're not surprised. It's no secret that dermabrasion is one of the most popular skin care therapies, but DiamondGlow takes facial resurfacing treatments to a whole new level.
What is Facial Dermabrasion?
Facial dermabrasion is a powerful exfoliating technique that uses a non-invasive device to remove the dull, dead surface cells from the top layers of your skin. This resurfacing treatment can literally take years of built-up "grossness" out of your skin and reveal a more healthy and rejuvenated appearance. Facial dermabrasion is great for evening your skin tone and texture, reducing fine lines, acne scars, and even reversing signs of sun damage.
The rejuvenating power of DiamondGlow treatments takes facial dermabrasion even further! This revolutionary dermabrasion system features 3-in-1 technology to exfoliate, cleanse and infuse your skin with nourishing serums for rejuvenating results that are both instant and long-lasting!
How Do DiamondGlow Facials Work?
The anti-aging power of DiamondGlow skin care starts with their innovative 3×1™ technology. This trending facial treatment exfoliates your skin using real diamonds, while also extracting impurities, and delivering professional-grade serums deep into your dermal tissues all in one treatment.
Diamond Exfoliation: Instantly Remove Dull Dead Skin Cells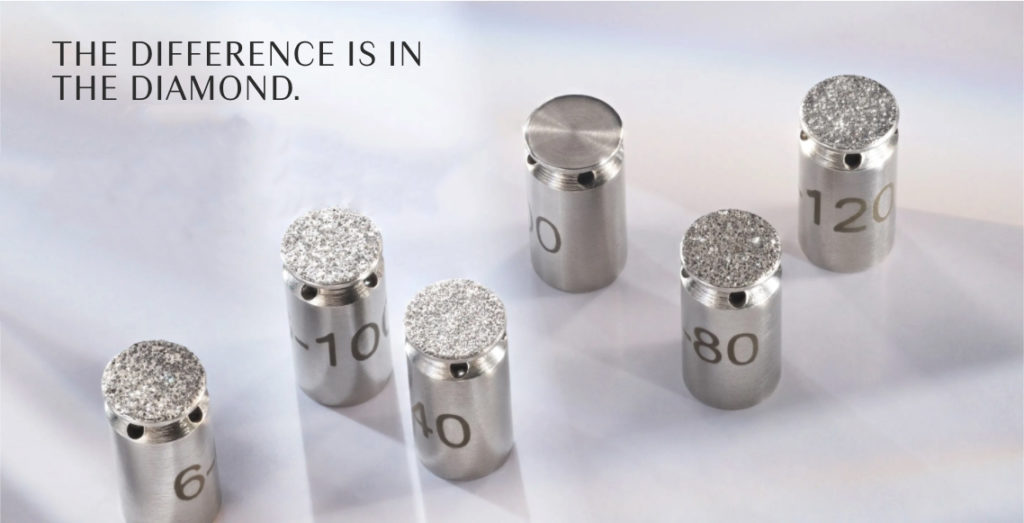 The patented DiamondGlow dermabrasion wand features interchangeable diamond tip exfoliation headpieces. With actual crushed diamonds, our dermabrasion technicians can remove years of built-up impurities from your pores to reveal supple, firm, and healthier-looking skin. Better yet, the DiamondGlow system features 6 customizable diamond tips allowing us to personalize the level of dermabrasion in each session.
Deep Skin Cleansing: Extract Years of Built-Up Impurities from Your Pores
As your skin is exfoliated, the DiamondGlow wand is simultaneously extracting harmful impurities and micro debris from deep in your pores. These dual rejuvenation therapies unclog your pores and leave your skin more permeable and receptive to absorbing our professional-grade SkinMedica serums.
SkinMedica® Facial Serums: Professional Skincare Products Tailored to Your Needs

During your DiamondGlow facial, nourishing SkinMedica Pro-Infusion Serums are being infused deep into your pores to target specific complexion issues beneath the surface of your skin. Every pro-infusion serum is formulated with nutrient-dense ingredients that repair and protect your skin for long-term results and continued improvement with each treatment. Depending on your skincare concerns, you will choose one of the five SkinMedica serums formulated to brighten, clarify, hydrate, or address signs of aging.
Is The DiamondGlow Facial Right for My Skin Type?
DiamondGlow facials are completely customizable and are tailored to suit all skin types and textures. If you are struggling with hyperpigmentation, acne scars, melasma, sun-damaged, or fine lines in your skin, DiamondGlow facial treatments can treat them all. This facial treatment goes beyond treating surface-level issues by repairing damage and rejuvenating your skin on a cellular level.
Every session delivers instant results, as well as progressive benefits that last for several weeks following your treatment. Depending on your unique skin care goals, you may require four to six sessions to achieve full skin rejuvenation. Because sessions only take 30 minutes and require zero recovery time, DiamondGlow facials are a great option for anyone looking for a quick and painless treatment.
Get the Youthful, Glowing Skin of Your Dreams with the New DiamondGlow Facial Treatment at Artemedica in Santa Rosa
Hollywood's secret to perfect skin is out, and available now at Artemedica in Santa Rosa! If you are looking to achieve and maintain youthful glowing skin, the new DiamondGlow facial treatment may be perfect for you. The Artemedica team is here to answer all your questions about dermabrasion skin care treatments, and create a customized treatment plan based on your unique goals and concerns!
Call our office at 707-577-8292, or contact us online to schedule a free DiamondGlow facial consultation today.