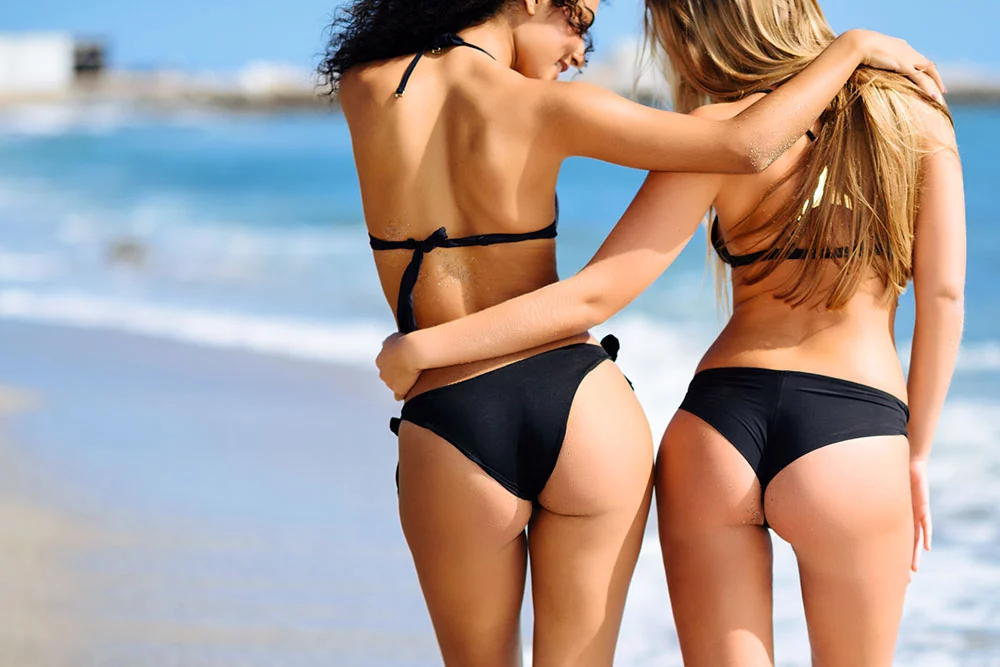 QWO™: How to Get Rid of Cellulite on Your Thighs and Bum
Cellulite is that dimpled, textured-looking skin usually on your thighs and buttocks. This lumpy "cottage cheese" or "orange peel" skin texture is one of the most common cosmetic concerns most women have. In fact, over 90% of women have cellulite, no matter their age or this body type. So if cellulite is so common, why is a solution so hard to find? Between fad diets and extreme workouts that only offer disappointing results – can anything actually help get rid of cellulite?
Well, at Artemedica we are very happy to announce that YES! There is finally a non-invasive solution to all our cellulite woes! QWO Injectables is the first and only FDA-approved injectable that is clinically proven to effectively treat moderate to severe dimpling in a woman's thigh and butt.
How Does Cellulite Form?
To understand the effectiveness of QWO cellulite treatments, it is important to know what actually causes cellulite to form in the first place. The most common cellulite myths are that it is caused by fat, overeating, or a lack of exercise. The truth is cellulite isn't a body fat issue at all!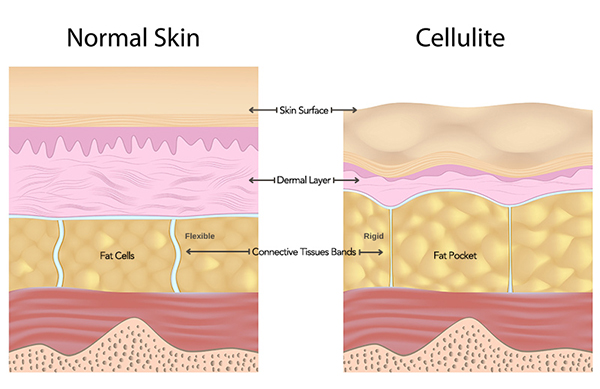 Cellulite is a structural issue occurring below the skin's surface. This stubborn dimpling is caused by a loss of essential collagen proteins naturally found in your skin's connective tissues bands. When these bands don't produce enough collagen they become stiff and anchor your skin's dermal layer inward to create a visible dimple on the surface skin. The protective fat layer that surrounds the connective tissue becomes displaced from the dimple and begins to bulge into enlarged pockets to cause even more texturing.
How Do You Get Rid of Cellulite Once You Have it?
You will likely be inundated with miracle creams and home remedies on your search to get rid of that stubborn dimpling. However, there is no workout routine, diet, or serum that has been proven to provide long-term solutions to cellulite. Some solutions may temporarily minimize the textured effect on the skin, but these are merely surface-level fixes.
As we now know, topical solutions will never be the answer, because the root cause of cellulite happens below the surface of your skin! That is where our new QWO Injectables come in!
QWO Injectable Cellulite Treatments
The QWO filler has been clinically tested and proven to be a safe and effective solution for women looking to smooth away dimpling and restore youthful-looking skin on their thighs and bum without undergoing invasive surgery. In fact, QWO is the world's first and only non-invasive treatment approved by the FDA to treat moderate to severe cellulite on your buttocks and thighs!
In the clinical trials, women received a QWO injection every 21 days and saw visible results in as little as three treatments! Because your butt and thighs naturally store more fat than other areas of your body, injections are typically much less painful, so QWO treatments require no anesthesia and zero recovery time!
How Do QWO™ Injections Work?
QWO represents the latest advancements in injectable treatments and it is the only non-invasive procedure that targets the cause of cellulite at the source. The QWO filler is formulated with collagenase enzymes that target those rigid connective tissue bands beneath your skin.
These enzymes work to loosen those stiff bands and make them more flexible. As the bands loosen up, your skin becomes unanchored, and your fat cells are able to redistribute evenly. The QWO formula also stimulates the production of new collagen in your skin, which is the main protein connective tissue requires to remain flexible. This means not only are you getting rid of cellulite on your butt and thighs, but your results are also long-lasting!
Schedule Your Free QWO Consultation at Artemedica in Santa Rosa and Healdsburg Today!
Getting rid of cellulite without surgery is easier than ever with the new QWO injectable. Enjoy smoother, more youthful-looking skin on your buttock and thighs with the help of our trained QWO specialists at Artemedica!
Give us a call at 707-577-8292, or contact us online to schedule your free QWO consultation at Artemedica today!