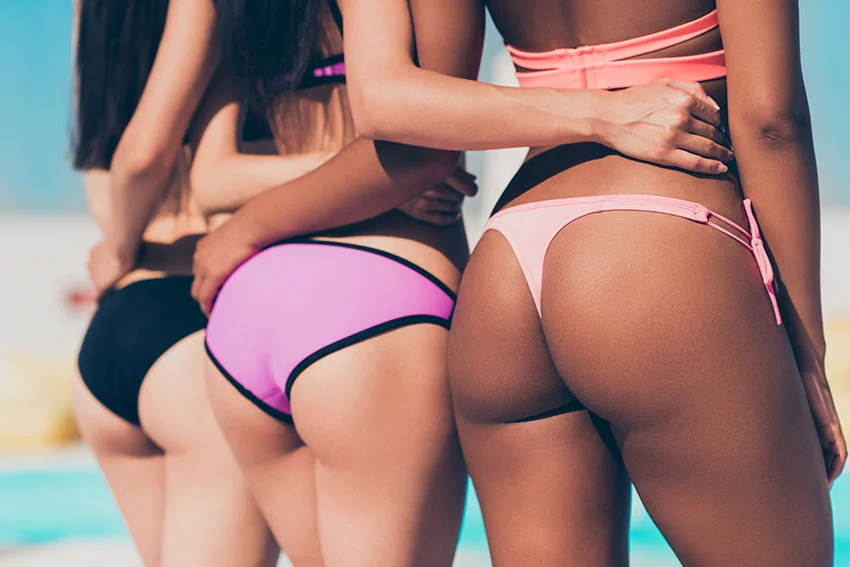 Introducing The First Injectable for Moderate to Severe Cellulite
No one wants cellulite, but almost every woman has it. In fact, about 90% of women have noticeable cellulite dimples on their abdomen, thighs, or butt. Until recently, women struggling with cellulite only had a few treatment options: topical creams that only offered short-term results, or more invasive procedures to surgically smooth the skin.
That's all changed now since Endo Aesthetics recently received FDA approval for their QWO™ Injectables. This revolutionary injectable is a new minimally invasive treatment option formulated for women with moderate to severe cellulite of the buttocks and thighs. Better yet – it's available now at Artemedica!
Read on to learn more about the root cause of cellulite and how QWO injectables are changing the lives of women with revolutionary results!
What Causes Cellulite?
Almost everyone knows what cellulite looks like – dimpled, and uneven skin usually on your butt and thighs. This stubborn skin dimpling can be embarrassing, but there are a lot of common misconceptions about cellulite. Most people assume it's just fat, but cellulite can affect any woman, no matter their weight, or fat percentage, and no amount of squats or strict dieting will ever get rid of it completely.
This is because cellulite isn't a body fat issue, it's a structural issue happening below your skin and is actually a result of three main factors:
Connective Tissue Bands: First, the fibrous tissue bands that connect from your skin to the underlying muscle become tighter and less flexible, pulling your dermal layer downward. This creates a visible depression – or dimple – on the surface of your skin.
Fat Pockets: When these rigid tissue bands anchor your skin it creates pockets of fat cells that then become enlarged. These fat pockets will push against your skin causing even more texturing on the surface and that signature "cottage cheese" appearance.
Dermal Thickness: These cellulite dimples can be more or less pronounced in certain areas of the body depending on the thickness of your skin. As your skin ages over time, it naturally becomes thinner, and the appearance of cellulite can become ever more pronounced.
Experience the Difference with QWO™ Injections
Treating your cellulite begins with understanding that the root cause lies beneath your skin, so surface treatments won't ever solve the issue completely. The only other methods available to treat stubborn cellulite require surgical restructuring, which some women may find too invasive.
But now, for the first time ever, QWO injectables allow us to go beneath the surface of your skin and address the root cause of your cellulite without surgery.
How QWO™ Injections Work
QWO represents the latest advancement in non-invasive treatments for women struggling with cellulite on their buttocks and thighs. This innovative filler is formulated with collagenase enzymes that target the connective tissue bands beneath your skin.
These enzymes work to release the rigid bands and unanchor your skin which allows the fats cells to redistribute. The QWO injectable also works to stimulate the production of new collagen, which is the main structural protein found in your connective tissues.
What to Expect with QWO Injections
In the clinical studies, women received a QWO injection every 21 days and saw visible results in as little as three treatments! Because the butt and thighs are naturally fattier areas of the body, injections are typically much less painful and don't require any anesthetic. So many participants also reported little to no pain during treatment and required zero post-treatment recovery time. The most common side effects reported during the trials included moderate bruising, redness, and minor swelling.
QWO Injectable Cellulite Treatments are Available Now at Artemedica in Santa Rosa!

If you are looking to get your butt bikini-ready and improve the appearance of cellulite, our new QWO injectable may be perfect for you. With this innovative treatment, you can eliminate cellulite without the need for surgery and have a smooth and firm backside just in time for summer.
Give us a call at 707- 577-8292, or contact us online to learn more about our new QWO cellulite treatment, and to receive a free consultation at Artemedica in Santa Rosa!