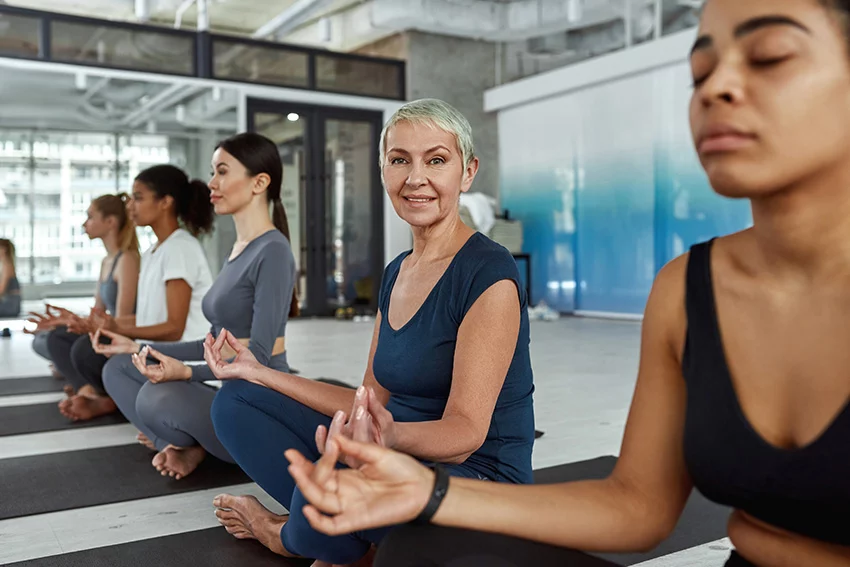 Prioritize Your Sexual Health and Wellness with EMFemme 360 Non-Surgical Vaginal Rejuvenation
BTL Aesthetics has already brought us some of the world's #1 body shaping treatments like EmSculpt and EmSculpt NEO. Now, with this same revolutionary technology, they have introduced a new device designed to provide a safe, effective, and surgery-free solution to many of women's most intimate concerns.
EMFemme 360 represents the latest advancements in non-surgical vaginal rejuvenation treatments designed to support women of all ages in prioritizing their sexual health and wellness.
What is EMFemme 360?
For patients looking for a surgery-free solution to vaginal rejuvenation, we offer EMFemme 360, an FDA-cleared device designed to address a variety of women's health and wellness concerns. This state-of-the-art system utilizes radiofrequency (RF) heat to target a variety of feminine concerns and insecurities without the need for invasive surgery or downtime. 
The EMFemme 360 treatments can help to:
– Combat vaginal dryness
– Strengthen pelvic floor muscle control
– Stimulate blood flow to the areas like the clitoris
– Enhance sensation and sexual satisfaction
– Tighten and tone internal muscles and tissues
– Rejuvenate external tissue quality and laxity
Rejuvenate Vaginal Tissue
As we age, our bodies naturally produce lower amounts of collagen and elastin. These are both essential proteins that our bodies produce to help keep our skin, hair, and muscles healthy. Lower amounts of these nutrients cause our tissues to lose elasticity and begin to wrinkle and sag.
The EMFeme device utilizes safe RF heat to speed up cellular turnover prompting the tissues to increase collagen and elastin production again. The rejuvenation system includes single-use applicators of various sizes, designed to comfortably suit every patient's unique anatomy both internally and externally. The customizable applicator wands deliver the optimal amount of RF heat to the targeted vaginal tissues resulting in an immediate plumping and tightening effect. The results will continue to improve over time as new collagen and elastin progressively tone, firm, and restore youthful elasticity to the vaginal tissues.
Enhance Sexual Stimulation
The National Library of Medicine conducted a medical survey of adult women that found that 50% of them were unsatisfied with how often they achieved orgasm. The survey also concluded that 15% of the participants reported never experiencing a full climax in their lives.
The EMFemme system homogeneously delivers RF energy throughout the internal vaginal wall resulting in the internal tissues tightening and contracting. This also provides relief from vaginal dryness and helps patients feel more comfortable during intimate situations.
With the use of smaller, single-use applicators the RF energy can be externally focused to target exterior vulva tissues. This stimulates blood flow to areas like the clitoris resulting in enhanced sensations and sexual satisfaction.
Strengthen Pelvic Floor Muscles
It's estimated that as many as 1 in 3 women will experience bladder control issues (urinary stress incontinence) at some point in their lives. This condition most commonly develops as a result of hormonal changes brought on by pregnancy or menopause that weaken pelvic floor muscles. Daily activities like exercising or even just sneezing or laughing can result in loss of bladder control.
With EMFemme rejuvenation treatments, many women have finally found a solution to their stress incontinence issues. Along with accelerating the collagen production in vaginal tissues, treatments can tone, tighten, and strengthen the pelvic floor muscles. This can greatly improve bladder control in women struggling with urinary stress incontinence.
Safe and Effective Treatments
EMFemme 360 is the only device on the market that features built-in intelligence to deliver controlled RF heat energy. This means the device delivers a more uniform and precise treatment at the scientifically optimal temperature range of 104° to 113° degrees.
No Surgery or Downtime Required
Each EMFemme 360 session is completed in less than twenty minutes and requires no special prep or aftercare. During their appointments, most patients report experiencing a warm but pleasant heating sensation that is completely pain-free. With no downtime required following EMFemme treatments, patients can immediately resume their normal daily routine.
See Immediate and Progressive Results
In as little as one session of EMFemme, women report immediate and noticeable results which continue to improve even more over time. Every woman's goals will be unique, so to ensure optimal results we recommend a series of 3-4 customized treatments.
EMFemme 360 Non-Surgical Vaginal Rejuvenation is Available Now in Sonoma County!
Whether you have general cosmetic insecurities, intimacy concerns, or you are struggling with postpartum side effects or menopausal symptoms, EMFemme 360 may be perfect for you. Women of all ages have experienced immediate results that continue to improve even more over time in as little as one vaginal rejuvenation treatment.
Our EMFemme 360 experts are here to help curate the perfect treatment plan for your specific wellness goals. Give us a call at (707) 577-8292 or contact us online to schedule a free EMFemme 360 consultation at Artemedica!