Non-Surgical Vaginal Rejuvenation Treatment
EMFemme 360 and Women's Wellness
From the creators of EmSculpt and EmSculpt NEO, comes BTL Aesthetics' first RF treatment to address a wide range of women's sexual health and wellness concerns. EMFemme 360 is an FDA-cleared device designed to provide safe, and effective non-surgical vaginal rejuvenation with both immediate and progressive results.
EMFemme 360 Vaginal Rejuvenation Treatments
This revolutionary system utilizes painless radiofrequency (RF) heating technology to target both internal and external structures of the vagina. In a simple eight-minute session, EMFemme 360 treatments can address a number of common concerns including cosmetic insecurities, incontinence issues, intimacy problems, and more.
The EMFemme 360 system can help to:
– Increase vaginal moisture
– Tighten internal vaginal tissue and laxity
– Increase blood flow to the clitoris
– Improve external vulva tissue quality and laxity
– Increase bladder control
EMFemme 360 rejuvenation treatments address all of these concerns without surgery or any downtime required. In as little as one session, women report noticeable results that typically improve even more over time.
Improve Mental Wellbeing
Women of all ages can struggle with problems with urinary incontinence (bladder control), vaginal dryness, lack of sensation, or cosmetic insecurities resulting in mental and emotional distress. Over time, this can significantly impact your quality of life, and begin interfering with social experiences, leisure activities, and even intimate situations.
With EMFemme 360, not only do patients report observing improvements after just one session, but their results also continue to improve over time. We recommend a series of 3-4 treatments for optimal results.

"I wanted to just be confident in every area of my life as a woman, that I felt I had lost because I had given natural birth. I just wanted to be the hottest me possible, and with each treatment, I could see improvements by that night."

– Paola | EMFemme 360 Patient


Enhance Pleasure
A medical survey conducted by the National Library of Medicine found that nearly 50% of the women reported being unsatisfied with how often they reach orgasm. In fact, 15% of the women surveyed said they have never had an orgasm before.
The EMFemme 360 system painlessly delivers radio-frequency energy to targeted areas both externally and internally. Each session can increase blood flow to treatment areas improving sensation and moisture to enhance sexual satisfaction.

"When I learned about this treatment that can safely tighten things up without having any downtime or any pain, I was really interested. It's been a great experience so far… I've noticed a difference, and my husband has noticed a difference as well. We were intimate one evening and it was better than it had been."

– Kim | EMFemme 360 Patient


Strengthen Pelvic Floor Muscles
It's estimated that as many as 1 in 3 women will experience urinary stress incontinence at some point in their lives. Women who struggle with this condition experience bladder control issues during exercise, or while laughing, coughing, sneezing, and many other everyday movements.
For most women, this condition develops during pregnancy, after giving birth, during menopause, or as a result of other changes that weaken pelvic floor muscles. EMFemme 360 rejuvenation treatments utilize radiofrequency energy to painlessly tone and tighten vaginal tissues and pelvic muscles to improve stress incontinence issues.
How Does EMFemme 360 Work?
The EMFemme 360 device is the first of its kind to utilize built-in intelligence to deliver controlled RF heat energy within the scientifically optimal range of 104 to 113 degrees. This precise and controlled delivery of energy waves painlessly stimulates the production of collagen proteins in your vaginal tissues. Each session allows your body to generate new collagen fibers resulting in immediate and progressive tightening effects.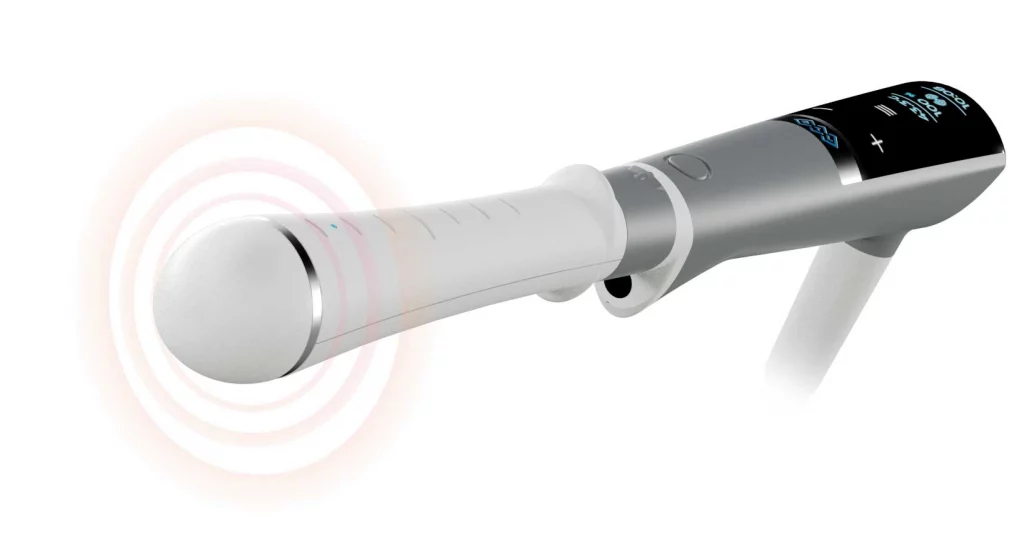 This revolutionary system also features single-use probes in various sizes to comfortably suit patient anatomy and provide 360-degrees of RF energy to the vaginal wall. For externally focused treatments, smaller, single-use probes are used to deliver highly targeted treatments.
What to Expect During EMFemme 360 Treatments
Each EMFemme 360 session is completed in less than twenty minutes, with most patients reporting the entire experience being completely pain-free. During your rejuvenation treatment, you will likely experience a warm but pleasant heating sensation. After your appointment, you may notice very minor redness and swelling in the treatment area, which should subside within a few hours.
EMFemme 360 vaginal rejuvenation treatments require no downtime, so you can resume all your normal daily activities immediately after your appointment.
EMFemme 360 Treatments are Available Now at Artemedica
Prioritize your sexual health and well-being with non-surgical vaginal rejuvenation. Call us or fill out the form below! Schedule a complimentary consultation with the EMFEMME 360 experts at Artemedica in Santa Rosa and Healdsburg! Together, we can discuss your specific goals and curate a treatment plan that is perfect for you.
US FDA Clearances
EMFEMME 360™ is intended to provide heating for the purpose of elevating tissue temperature for selected medical conditions such as temporary relief of pain, muscle spasms, and increase in local circulation.
BTL®, EMSCULPT NEO®, EMSCULPT®, EMSELLA®, Exilis®, EMTONE®, HIFEM®, Vanquish® are registered trademarks in the United States of America, the European Union and/or other countries. Trademarks EMSCULPT NEO®, EMSCULPT®, EMSELLA®, EMFEMME 360™, EMTONE®, EM® and HIFEM® are parts of EM Family of products.
** Results and patient experience may vary.
As with any medical procedure, ask your doctor if the procedure is right for you. Patient names have been changed for their privacy.