From BTL INDUSTRIES, the creators of EMSCULPT and EMFEMME 360, comes EMSELLA: a breakthrough treatment for incontinence and confidence. Over 200 million people experience urinary incontinence. In fact, research estimates that as many as 1 in 3 women will experience bladder control issues due to incontinence at some point in their lives. And for many, these issues can have a dramatic effect on one's self-confidence. If you are one of the millions of men and women struggling with urinary incontinence, EMSELLA may be perfect for you. We recommend EMSELLA because it's: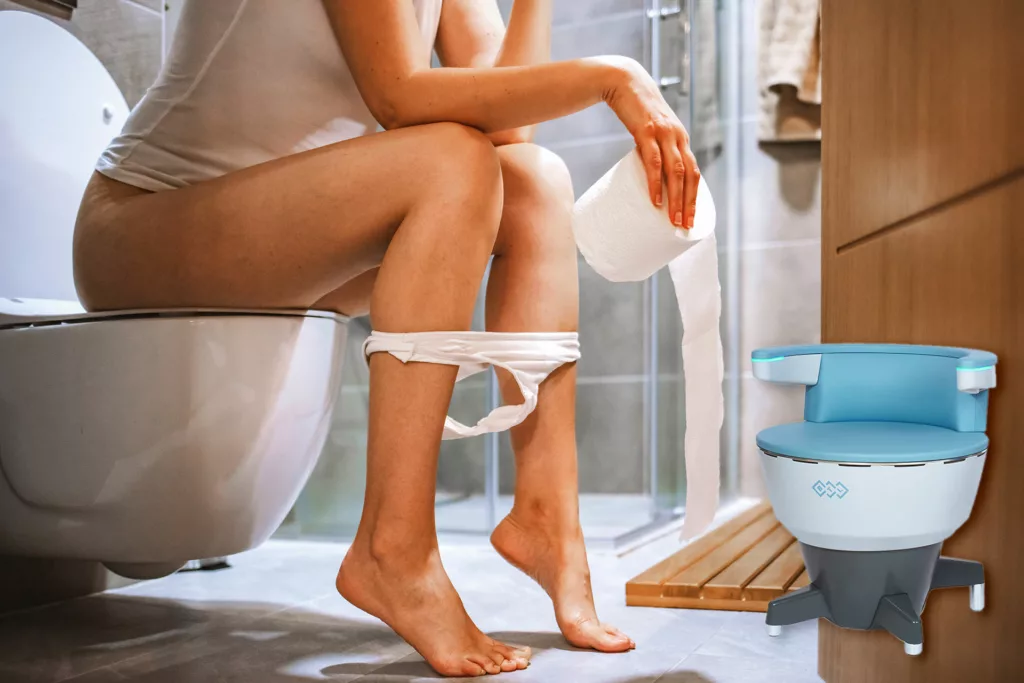 EMSELLA is a revolutionary solution to loss of bladder control
Struggling with the constant "got-to-go" feeling or embarrassing leaks is enough to leave anyone feeling shame, doubt, or even fear of an accident. But with EMSELLA, you can safely and effectively strengthen your pelvic floor. EMSELLA painlessly delivers electromagnetic energy to cause deep pelvic floor muscle contractions. This non-invasive therapy stimulates Kegel-like contractions that strengthen and train your pelvic floor muscles. As a result, Artemedica patients who undergo EMSELLA treatment address: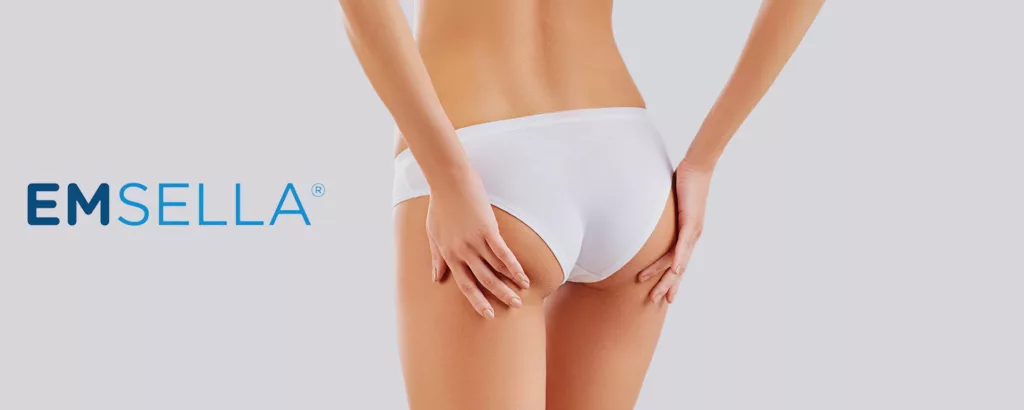 EMSELLA treatments in Santa Rosa
When you meet with Dr. Lacombe during your consultation, together you will discuss your wants and needs. He'll assess whether you're a candidate for EMSELLA and develop a personalized treatment plan for you. Anyone can be a candidate, especially if you're interested in non-surgical solutions for loss of bladder control.
Once Dr. Lacombe has created your unique treatment plan and its finally time for your appointment, one of our fully certified technicians will check you into our award-winning, state-of-the-art surgical suite. During your EMSELLA treatment, the device will start stimulating supramaximal contractions which may feel like tingling throughout your pelvic floor. Sessions take only 30 minutes each so they are quick enough for you to complete even on a lunch break.
Recovery
With EMSELLA, there's no surgery, no anesthesia, and no invasive techniques whatsoever, so there's little to no downtime. In fact, most patients return immediately to work following treatment.
Results
You will feel initial results immediately following treatment. In fact, it'll feel like you've just finished 1,000 Kegel exercises. Results will continue to improve for several weeks following treatments.
For optimal results, we recommend a minimum of 6 EMSELLA sessions twice a week for 3 weeks. Dr. Lacombe may suggest more depending on your goals for your treatment plan.
Say Goodbye to Urinary Incontinence with EMSELLA at Artemedica
Dr. Lacombe has devoted his 20+ year career to helping Santa Rosa residents reach their facial plastic surgery goals. In fact, he co-authored Lasers in Aesthetic Surgery which is considered a standard must-read textbook for aspiring plastic surgeons. Dr. Lacombe is certified by both the American Board of Facial Plastic and Reconstructive Surgery as well as the American Board of Otolaryngology (Head and Neck Surgery). Many men and women in Santa Rosa and throughout Sonoma County choose Dr. Lacombe as their plastic surgeon of choice because of his experience, his skill, and his passion for helping his patients.
If you are interested in EMSELLA or any of our other body center procedures, please fill out the form below or contact our Santa Rosa (707) 577-8292 office for your free consultation.
US FDA Clearances
BTL Emsella® is intended to provide entirely non-invasive electromagnetic stimulation of pelvic floor musculature for the purpose of rehabilitation of weak pelvic muscles and restoration of neuromuscular control for the treatment of male and female urinary incontinence.
BTL®, EMSCULPT NEO®, EMSCULPT®, EMSELLA®, Exilis®, EMTONE®, HIFEM®, Vanquish® are registered trademarks in the United States of America, the European Union and/or other countries. Trademarks EMSCULPT NEO®, EMSCULPT®, EMSELLA®, EMFEMME 360™, EMTONE®, EM® and HIFEM® are parts of EM Family of products.
** Results and patient experience may vary.
As with any medical procedure, ask your doctor if the procedure is right for you. Patient names have been changed for their privacy.