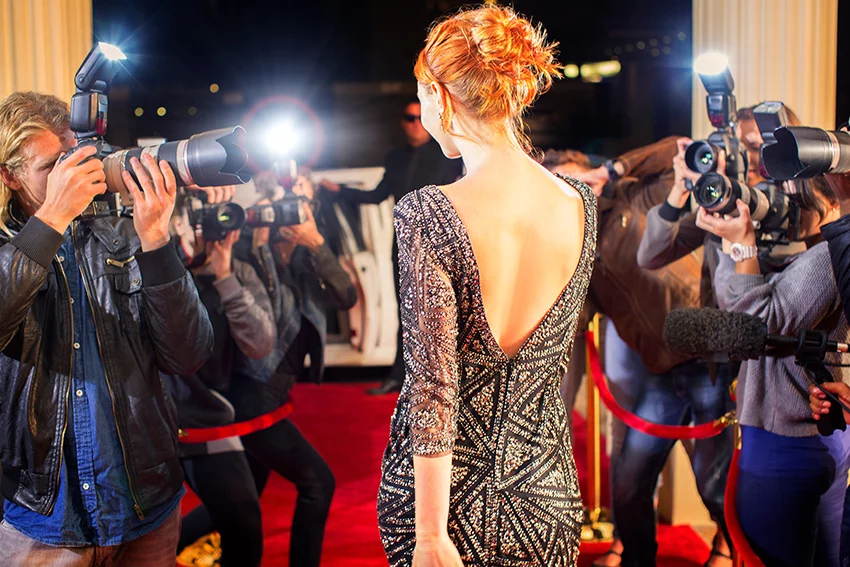 Learn Why These 5 Celebs Love EmSculpt Treatments
It's no secret that A-list celebrities have access to all the latest and greatest tools, techniques, and technology to keep them looking young, beautiful, and fit. So if someone has all the money they could ever want to throw at their appearance and physical fitness – why would they opt for a treatment that is available for everyone?
Because it works.
EmSculpt and EmSculpt NEO are the #1 surgery-free body shaping treatments in the world, and this fact is definitely not lost on the Hollywood elite. From academy acclaimed actors to professional athletes, supermodels, and world-renowned beauty icons, everyone is talking about EmSculpt.
5 EmSculpt Celebrity Testimonials You Have to Hear
1. Kim Kardashian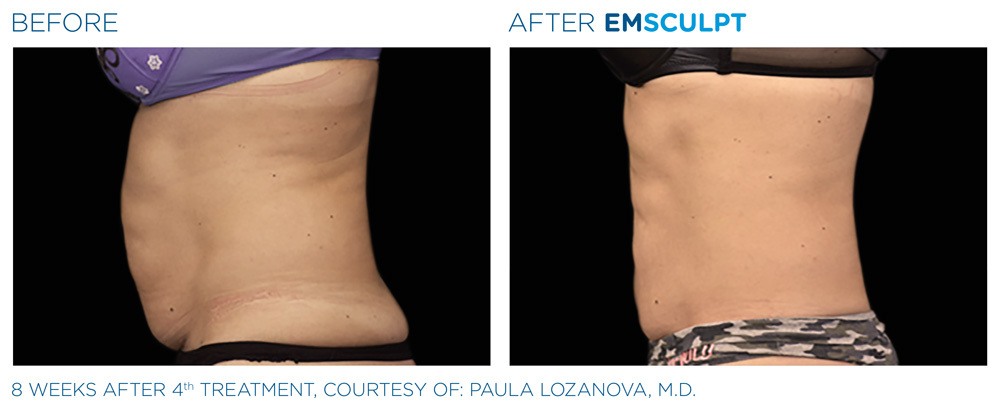 As one of the most iconic beauty influencers and media personalities, Kim Kardashian isn't shy to share her favorite laser skin treatments or her extensive skincare regime with her fans. If you're apt to keep up with Kim K. you may also know that the mother-of-four first talked about her experience with EmSculpt on her reality show back in 2019!
That's right, back in season 17, reality star Kim Kardashian talks about her recent EmSculpt treatment on her abs saying:
"It feels like you're doing stomach crunches, but you're not. I'm into it."

– Kim Kardashian, Keep Up With the Kardashians: S17 E3
Honestly though, who wouldn't be into that!
Because EmSculpt is non-invasive, each session requires no downtime, so Kim K. was able to immediately get right back to her normal routine as a Hollywood socialite. Meanwhile, off-screen, her abdominal muscles were still hard at work burning fat to build muscle mass!
2. Megan Fox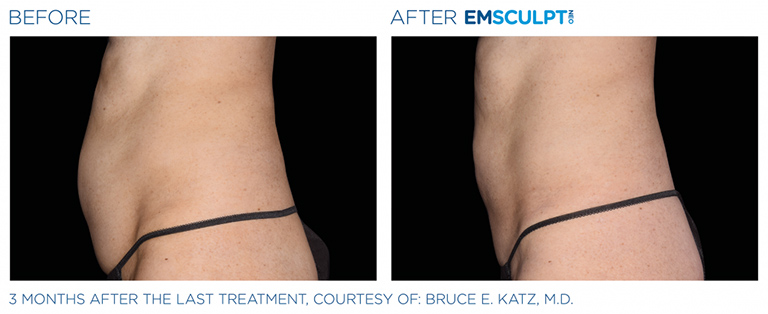 As a full-time actress, model, and beauty icon, Megan Fox is no stranger to baring all for the world to see. So it wasn't much of a shock to any of her 19.9 million Instagram followers when she shared a bit of a revealing selfie video during a recent EmSculpt NEO session in March 2022.
For over a year now, Megan Fox has been talking on social media about using EmSculpt to boost her fitness and help her get red-carpet-ready, saying:
"I am loving these EmSculpt treatments for real, they are making a huge difference and I haven't even waited long enough to see the full results. Super-psyched about this, it's a really good machine."

– Megan Fox
We couldn't agree more, Meg! The new EmSculpt NEO device combines RF (Radiofrequency) energy with HIFEM® energy (high intensity electromagnetic magnetic) to effortlessly melt away fat stores and stimulate muscle growth. In clinical studies, patients saw up to 30% fat loss and 25% muscle growth in their target areas!
3. Former NFL Star Rob Gronkowski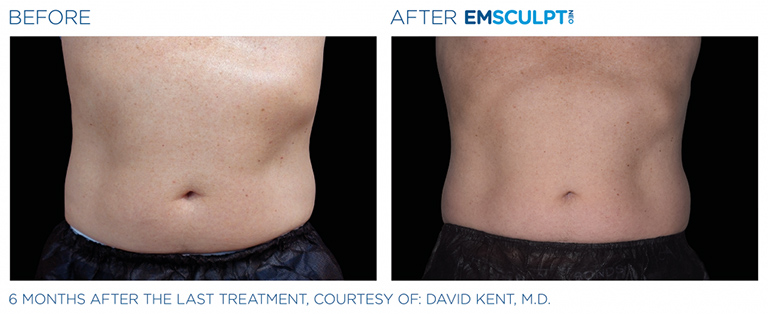 Former tight end for the New England Patriots, Rob "Gronk" Gronkowski is obviously already in great shape. In 2020 Gronk turned to EmSculpt to help maintain his strength and keep his muscles toned, without adding additional stress to his body.
In a now viral video of the NFL superstar, Gronk says:
"What's up everyone, I'm Rob Gronkowski, and I just tried EmSculpt for my first time, and I'm feeling great, baby!"

– Rob "Gronk" Gronkowski, former NFL Player
One of the many benefits of this body shaping therapy is how effortless this treatment actually is. As you lie down and relax, the EmSculpt paddles painlessly stimulate muscle contraction to targeted areas on your body, and within 30-minutes you've done the equivalent of over 20,000 crunches!
With EmSculpt treatments, Gronk is able to activate and build his core muscles which are responsible for balance and coordination. This enables him and many other pro athletes to effortlessly improve their performance, and strength, while also reducing their risk of injury.
4. Drew Barrymore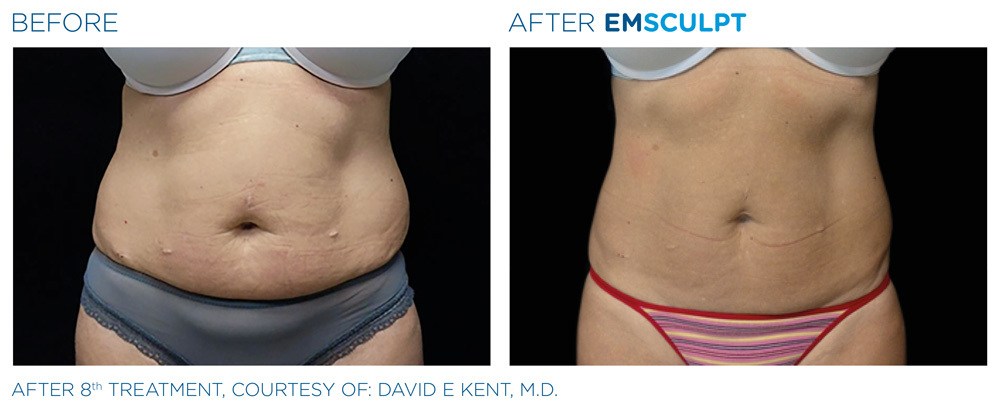 From starring in blockbuster hits like E.T. at the age of five to her unforgettable role in SCREAM, Drew Barrymore has been in the Hollywood spotlight pretty much all her life. Today, along with interviewing other celebs and socialites on her CBS talk show, Drew is also a spokesperson for EmSculpt!
When Drew Barrymore partnered with EmSculpt in 2019, she explained that after giving birth to her two children, she struggled with how her body had changed and was having issues rebuilding her core strength:
"EmSculpt was ideal for me as it complimented my current routine— A little over a month post-treatment, I can visibly see the results and can tell a difference in my workouts—I feel that my core is much more engaged, improving my workouts and motivating me to push myself even further."

– Drew Barrymore
Countless men and women have chosen EmSculpt to help reach their physique goals, but this FDA-cleared therapy has also proven to provide so much more than aesthetic achievements. Not only can you simultaneously build muscle and burn fat, but as Drew demonstrates, EmSculpt is a great solution for anyone looking to learn how to strengthen new muscle groups and take their health and wellness to the next level.
5. Olympic Gold-Medalist Mark McCoy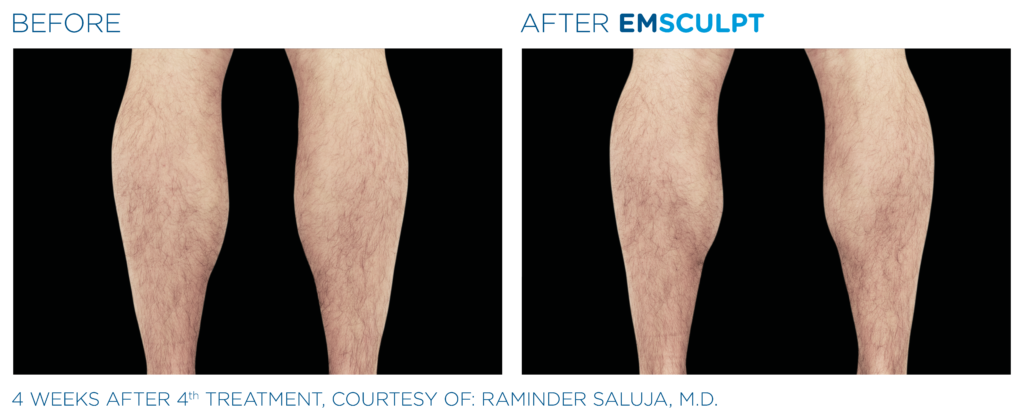 In the 1992 Olympic Games, professional athlete Mark McCoy took home the gold, after placing first in the 110-meter hurdles. To this day Mark continues a strict workout routine as a trainer for other professional athletes.
In a 2020 interview, Mark told TBM Magazine about a recent knee injury that would require surgery. Not being able to work out to the same extent he was used to, Mark turned to EmSculpt as a safe and effective way to maintain his muscle strength saying:
"With EmSculpt treatments, I've been able to maintain a lot of the strength and power I had prior to the injury."

– Mark McCoy, 1992 Olympic Gold-Medalist
For any professional athlete, a severe injury could mean the end of their career. Trying to maintain a high level of fitness while injured, is likely to just exacerbate it and set you back even farther. For this reason, many pro athletes have incorporated EmSculpt treatments into their training and rehabilitation programs. They can improve their endurance, strength, and performance, while also speeding up their recovery time.
Build Muscle and Burn Fat Effortlessly With EmSculpt & EmSculpt NEO at Artemedica
So, it turns out Hollywood's secret to achieving your ideal physique is a lot easier than we thought! With EmSculpt and new EmSculpt NEO treatments, anyone can effortlessly tone and define muscles and reduce body fat in even the most stubborn of areas.
Our body shaping specialists are here to provide personalized solutions and help you achieve the sculpted physique of your dreams! Contact us online to schedule a complimentary body shaping consultation at Artemedica today.