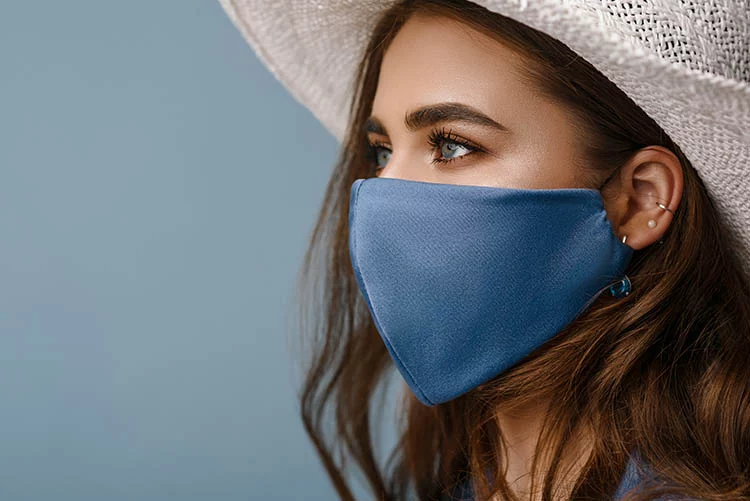 How to Combat Facial Skin Irritations and 'Maskne' While Wearing a Face Mask
You can't go anywhere without a face mask in Sonoma County. Before heading out to run important errands or going to work at essential jobs, we are all masking-up! While these face coverings are keeping you and those around you healthy, your skin might be sending you an S.O.S!
Protective face masks can be hard on your skin, and cause many types of facial irritation, including peeling, discoloration, itchiness, and rashes. For many mask wearers, acne is now suddenly a huge concern. In fact, this issue is so common, there is actually a name for it now – Maskne.
What is Maskne?
Maskne is breakouts of acne around your jawline, cheeks, nose, and mouth caused by your mask. If you have never really struggled with acne before, or are experiencing more frequent breakouts this year, your complexion could be suffering due to maskne.
This skin irritation seems to be especially hard on essential workers who are required to wear their masks for long periods of time. But the fact of the matter is, maskne can affect anyone who wears a mask – and that's everyone these days!
How Does My Mask Cause It? 
While wearing a face mask can help keep you and everyone around you safe, it's not unusual for them to irritate your skin. The combination of moisture, friction, and bacteria under your mask can create an ideal environment for complexion issues to thrive.
Face Masks and Moisture
Breathing can create humidity and moisture that gets trapped under your face mask. This warm and damp environment can have negative effects on your skin and result in more frequent acne breakouts.
Friction from a Face Mask
Normal facial movements can cause your mask to rub against your skin throughout the day. This additional friction can actually damage your skin's natural protective barrier making it easier for bacteria and oils to build-up in your pores and cause complexion issues.
Bacteria Under Your Face Mask
The area under your face mask is already an ideal environment for sweat, oils, or other debris to build up and clog your pores. Even if you wash your hands regularly, any time you touch your mask you could be trapping more bacteria, dirt, or grime in your pores.
How Can I Combat Maskne While Wearing a Face Mask?
If 2020 has taught us anything, it's how to adapt to new routines and the importance of taking precautions to stay safe so we remain healthy. Here are a few ways you can help protect your skin from irritation and combat the effects of maskne.
Wash Your Hands and Keep Your Face Mask Clean
One key step to keeping your skin happy and healthy while wearing a face-covering is by always washing your hands before touching or putting on your face mask. Additionally, washing your cloth masks regularly or wearing a brand new disposable face covering every day can help fortify your skin's health and prevent irritation.
Update Your Skincare Routine
A major part of ensuring you remain in overall good health includes adapting your skincare routine to protect your skin from irritation or complexion issues. Here are some of our favorite skincare products to add to your daily wellness routine that will help keep your skin feeling and looking its best: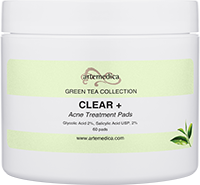 Or brand new Clear + Acne Treatment Pads for maskne are available now at Artemedica! These gentle treatment pads unclog your pores and remove harmful bacteria from your skin. This advanced formula of medical-grade USP Salicylic Acid, and glycolic acid, effectively combats maskne and treats breakouts. This treatment is a convenient way to enhance your skin's health and appearance even while on the go!
With our Skinmedica AHA/BHA Exfoliating Cleanser you can gently unclog pores and remove dead skin cells and impurities that build up under your mask throughout the day. Adding this exfoliating cleanser to your daily skincare routine can help improve the appearance of your skin, and balance your skin's tone and texture.
Our Alastin Restorative Skin Complex Serum is formulated to support your skin's health and calm irritation. This serum is packed full of potent antioxidants that support your skin in producing more collagen, and helps protect your skin from further damage.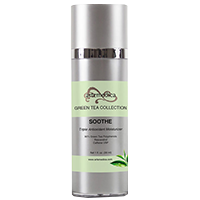 Our advanced Triple Antioxidant Moisturizer not only hydrates your skin, but also minimizes the effects of harmful free radicals that damage and weakens the structure of the skin. This triple antioxidant formula will help soothe your complexion and improve the appearance of your skin.
Restore Your Skin's Health and Combat Irritation While Wearing a Face Mask with Artemedica Skincare Products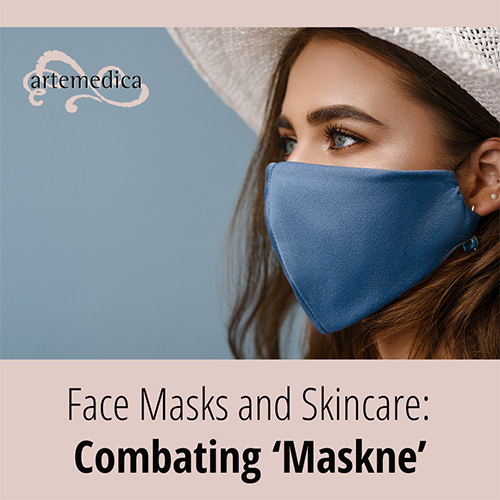 Keep your skin healthy and combat the signs of facial irritation with our all-encompassing skincare products at Artemedica. Our skincare experts are here to help you look and feel your best while you are doing your part to limit the spread of potentially harmful germs!
Shop our entire selection of high-quality skincare products online or contact the professionals at Artemedica to learn more about keeping your skin looking and feeling healthy!