We've compiled a list of our TOP GIFT IDEAS to make 2020 holiday shopping easier than ever!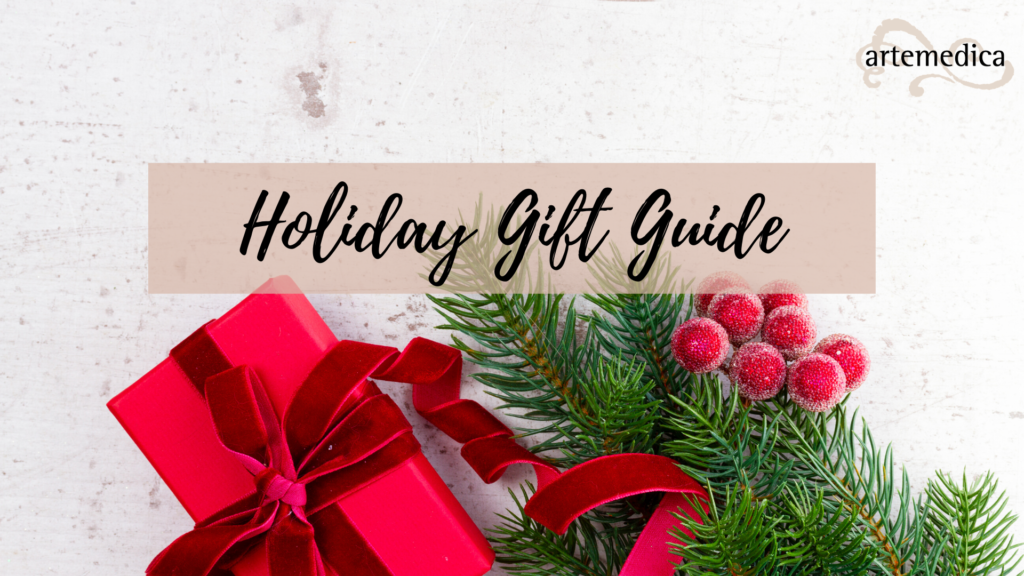 This 2017 Holiday Season, Give the Gift of Artemedica!
GIFT CERTIFICATES
Help your loved ones look & feel their best with a Gift Certificate to Artemedica! Givers also receive this 2020 Holiday Season! Get a Free SkinMedica Gift Bag valued at $110* when you purchase a Gift Certificate of $200 or more, now through December 22nd!
GIVING? Give your loved ones the option to choose from a great selection of cosmetic products & treatments, or choose a treatment for them.
RECEIVING? If you're looking to drop your loved one a hint to what is on your wish list this year… send them right here to our 2020 Holiday Gift Guide!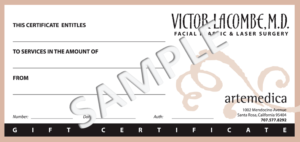 The obvious choice would be a monetary gift certificate so that your loved one can choose their treatment of choice. However, maybe they have hinted to a specific treatment as something they've wanted. If that's the case, see our most commonly purchased holiday gifts below.
BOTOX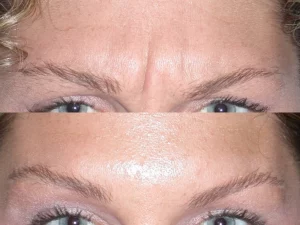 Botox is the number one cosmetic treatment performed each year. Both men & women enjoy the benefits of Botox. Botox smooths fine lines & wrinkles on the forehead, in between the eyebrows, around the eyes and also helps to improve a gummy style & those pesky lines on the neck. The treatment itself is quick and virtually pain free. At Artemedica we represent the Top 1% of Botox injectors in the nation & Victor Lacombe, M.D. is a National Trainer for Botox as well as injectable fillers, such as Juvederm, Restylane and Voluma.
HYDRAFACIAL MD
The HydraFacial MD treatment is so much more than just a Facial! This procedure is performed in Artemedica Spa and is a multi-step treatment to cleanse, evenly exfoliate, extract impurities and remove dead skin cells while replenishing your skin with vital nutrients like antioxidants, peptides and hyaluronic acid. There are several services that can be added on to a HydraFacial treatment. Our most popular is the Lymphatic Drainage Add-On, a process to improve circulation, remove toxins from the skin and improve skin tone. Lymphatic drainage also reduces swelling from sinus pressure and is great post injections or surgery to reduce inflammation and swelling.
INJECTABLE FILLERS
Juvederm, Restylane, Voluma and other injectable fillers can help restore a more youthful-looking appearance, add shape and fullness to lips, fill in hollows under eyes and around temples, add volume to cheeks, and soften fine lines and wrinkles. The treatment itself is fairly quick and the injectable fillers have a numbing agent in them so that in combination with the numbing measures we take prior to the injection, most patients feel little to no pain.
CLEAR & BRILLIANT LASER TREATMENT

Clear and Brilliant is great for women and men alike who are looking to maintain their youthful appearance and fight the early signs of aging. No matter how old you are – sun exposure, environmental conditions, and lifestyle can all contribute to lackluster skin. Whether you would like to prolong the youthful appearance of your skin or address the visible signs of aging, Clear and Brilliant can help.
SKIN CARE & SUN PROTECTION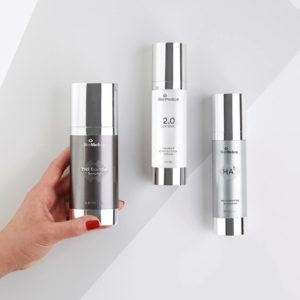 At our new Skin & Sun Bar, you'll find gifts for everyone in your family. We carry a fantastic selection of high-quality skin care & sun protection products as well as mineral makeup for a wide variety of skin care needs. We're committed to offering the absolute best in skin care options. In addition, we carry exclusive lines of sunglasses from some of the top designers in the world, including Barton Perriera and Tom Ford. We also have more mainstream lines for everyday wear, including: Maui Jim, Ray Ban and Kate Spade.
LATISSE
Give the gift of longer, darker and fuller lashes with Latisse, the first FDA–approved product clinically proven to grow lashes.
Still unsure about what to gift your loved one? Refer back to our first idea, a monetary gift certificate or give us a call at 707-577-8292. Our Team Members will be happy to help your choose a gift!
This 2020 Holiday Season, Give Your Loved Ones A Gift Makes A Difference