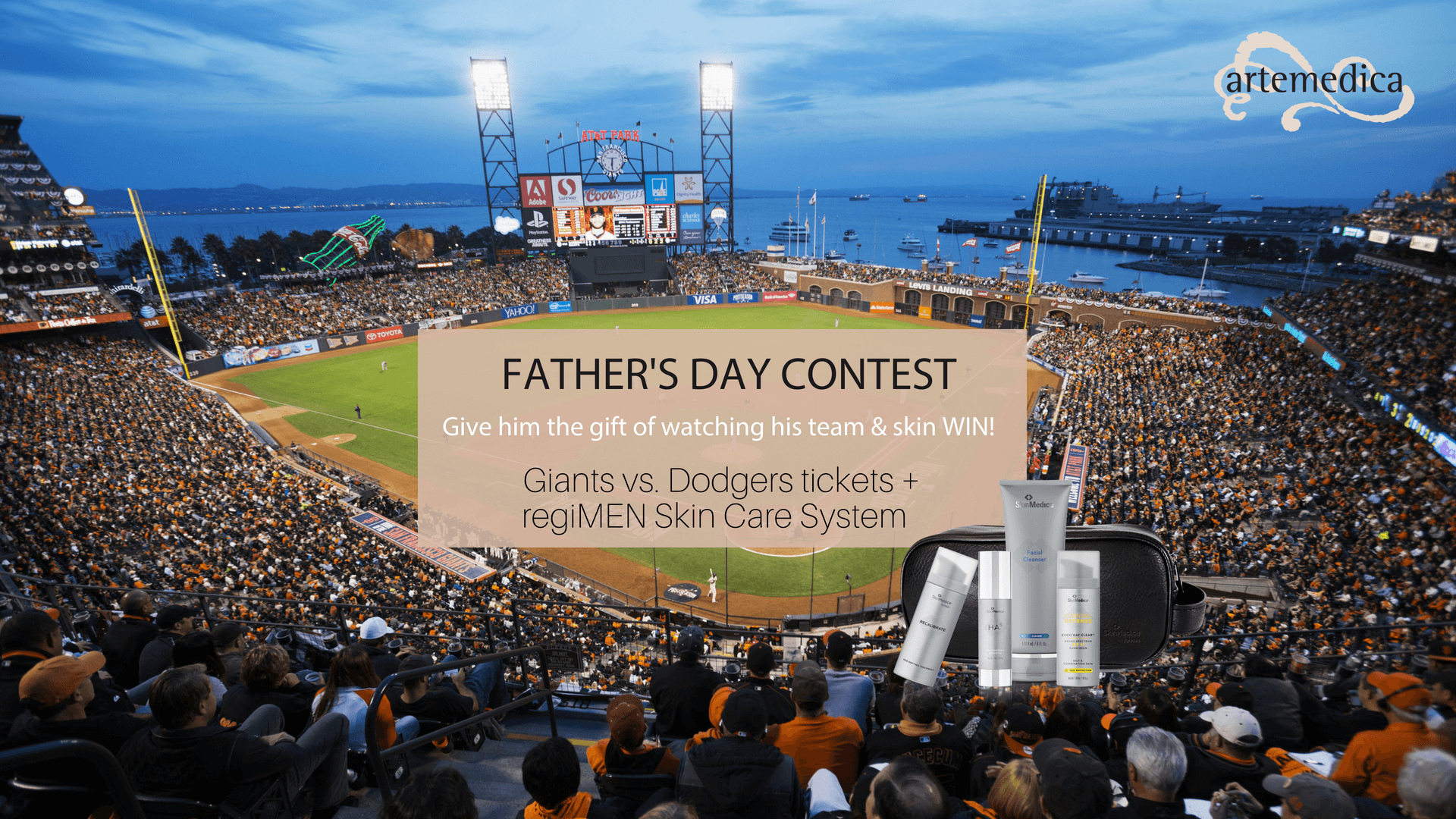 FATHER'S DAY CONTEST
Is there a Father in your life that you think goes above and beyond his Daddy duties? Perhaps it's your own Dad, your husband, your friend or maybe even your neighbor. We're giving you the chance to tell the world why this man is so special and why he deserves to win our Father's Day Contest.
PRIZES
The Grand Prize winner will receive four (4) tickets to see the San Francisco Giants on Saturday, September 29th vs. the Los Angeles Dodgers + a SkinMedica regiMEN skin care system filled with a winning combination of products for men's skin.
CONTEST RULES
Only one entry per person. All entries must be received by midnight on Sunday, June 10th. The winner will be chosen by popular vote. Voting will begin on Monday, June 11th at noon and will end on Friday, June 15th at 8am. Winner will be announced mid-day on Friday, June 15th. Attempts to vote multiple times using a computer with a hidden IP address or using IP hiding software will result in disqualification.
VOTING ENDS FRIDAY AT 8AM
All entries have been received. Voting is now open!