WOW! We were overwhelmed with the huge response to our Father's Day contest.
We'd like to congratulate BRANDON on winning the contest with a whopping 500+ votes.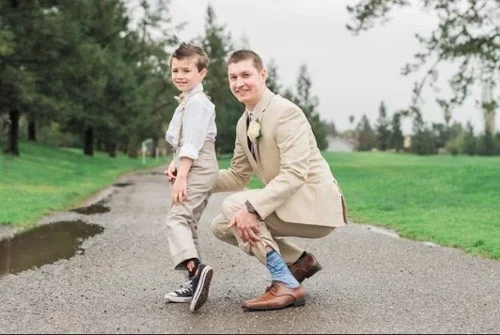 Brandon's story:
"My amazing husband Brandon, at the age of just 19 years old (I was 26), stepped up to the plate to be a father that he never had to be, when somebody else was not around. He was there for me through my pregnancy and has never left our sides. Brandon gave up everything that most young adults do throughout their 20s to be a father to my son. He skipped out on trips with his buddies, and late nights out having drinks with his friends. He works very hard and was able to buy us a home and keep food on our table. Brandon is the absolute most wonderful father Michael could have ever asked for. Brandon spends all of his time taking Michael to baseball games, coaching his teams, and never missing a school function. I do not know where my son and I would be today if it were not for him. Two years ago we got married after being together for 7 1/2 years and as of today we are expecting a child together in February 2019. I don't know of anybody who deserves to win this contest more than him. By the way, Brandon is a Dodgers fan and Michael is a Giants fan. This would be an amazing gift for them to share together."
Thank you to everyone who entered the contest, we loved reading all of the stories about these wonderful fathers. We hope everyone has a great Father's Day weekend!