Say Goodbye to Jowls, and Hello to a More Youthful-looking You
As we age, one of the first places we notice sagging, in our faces, is the jawline. Genetics can be a big factor in how pronounced and how early this change in volume and elasticity occurs.
The Newest Addition to the World's #1 Chosen Filler Collection is Now Available!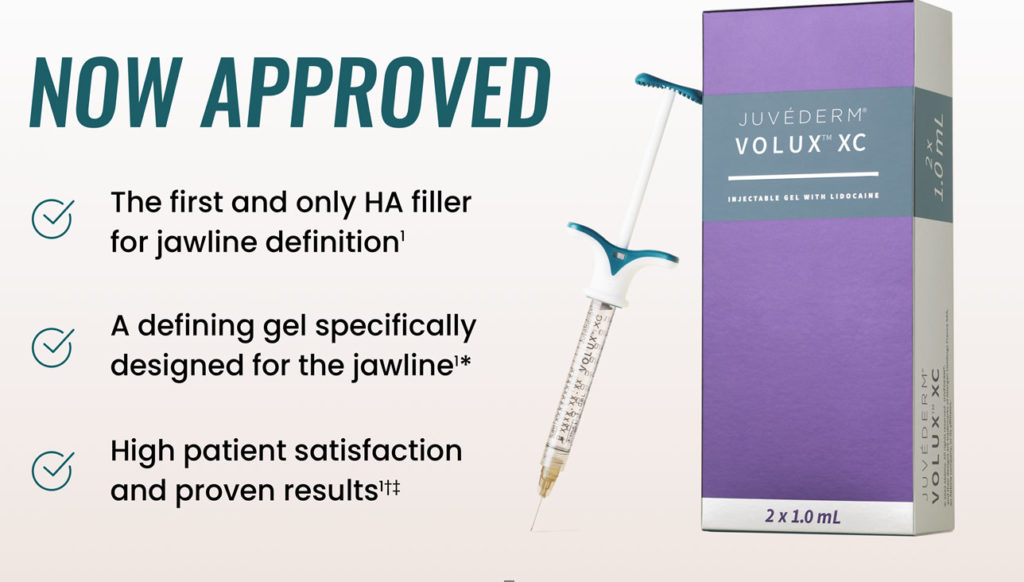 JUVÉDERM VOLUX XC's dense hyaluronic acid formula increases the volume in the jawline, lifting and firming the flesh to redefine the jawline to ameliorate the look of jowls, for a more youthful appearance.
To say that Allergan Aesthetics is one of the most innovative aesthetics developers and manufacturers feels like an understatement. After bringing us products like Botox, the most popular anti-aging wrinkle treatment in the world, and Latisse, the only FDA-approved eyelashes treatment for longer, fuller, darker lashes – Allergan has done it again!
Artemedica now offers JUVÉDERM VOLUX XC treatments, the first and only hyaluronic acid (HA) filler approved by the FDA for the improvement in jawline definition! As FDA study clinicians, the doctors at Artemedica are able to offer this innovative new treatment well ahead of commercial availability!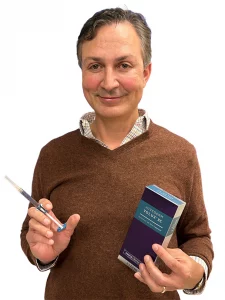 Artemedica Honored as FDA Clinical Study Site
Artemedica was one of 19 FDA clinical study sites in the United States! Both Artemedica physicians, Dr. Victor Lacombe and Dr. Alice Chiang were chosen as FDA trial clinicians and successfully treated study participants with over 100 syringes of Juvéderm Volux XC.
What is Juvéderm Volux XC?
Volux XC is the newest addition to the Juvéderm collection, the world's #1 chosen line of facial fillers! Juvéderm Volux XC is the first and only FDA-approved HA filler for jawline definition. The dense molecular composition of this new HA formula, developed specifically for the jawline, actually looks and even feels like bone as it hardens. In addition, it surpasses JUVÉDERM VOUMA dermal filler's lifting capacity by 300 percent!  
Clinical Study Results
During the clinical study, participants reported high satisfaction with their Volux XC treatment results. In fact, at the 6-month post-treatment check-in, 89.7% of patients reported they would recommend Juvéderm Volux XC to a friend. After 12 months, 87.2% of participants reported they were satisfied with their results and would recommend the treatment.
Possible Side Effects
The possible side effects reported during the clinical study usually subsided after two weeks and were consistent with typical HA injections. Mild to moderate tenderness, swelling, firmness, redness, itching, discoloration, and bruising at the injection sites were the most commonly reported side effects.
Schedule Your Consultation Now for Juvéderm Volux XC Injections for a More Youthful-Looking You!
Artemedica's Santa Rosa and Healdsburg offices look forward to treating women and men in Sonoma, Napa, Marin, and surrounding counties with this much-anticipated, effective jawline treatment.
If you want to be one of the first patients in the nation to experience Juvéderm Volux XC jawline filler treatments, please fill out the form below for your complimentary consultation!