FDA Approves Juvéderm Volux XC for Improvement of Jawline Definition
Our very own Dr. Lacombe participated in the 2019 FDA Clinical Study for Juvederm Volux! During the study, which spanned from 2019 thru 2020, Dr. Lacombe injected over 100 syringes.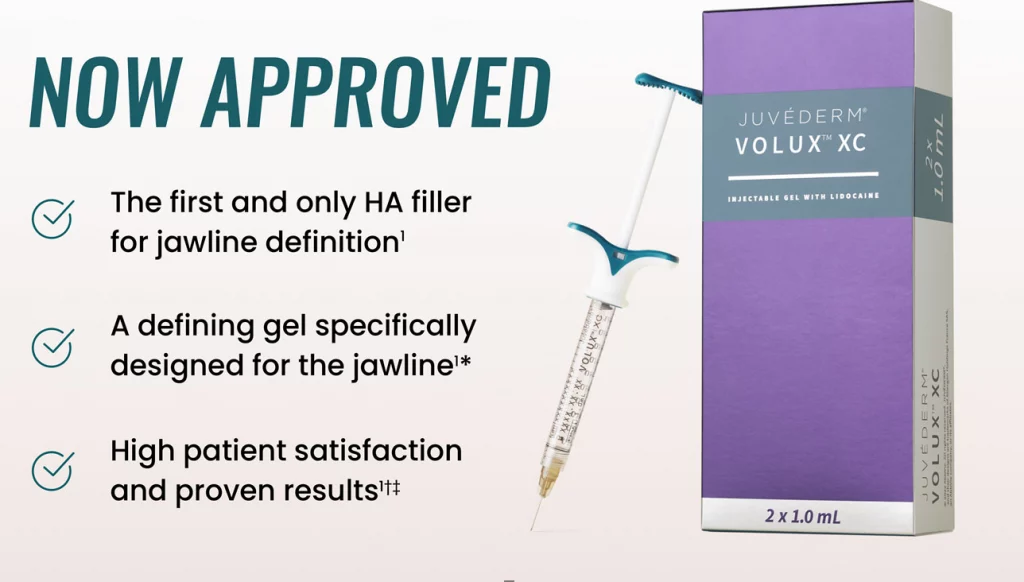 Juvéderm Volux XC, the latest innovation from Juvéderm—the world's #1 chosen injectable filler collection—is now FDA approved!
1Juvéderm Volux XC injectable gel is indicated for subcutaneous and/or supraperiosteal injection for improvement of jawline definition in adults over the age of 21 with moderate to severe loss of jawline definition.