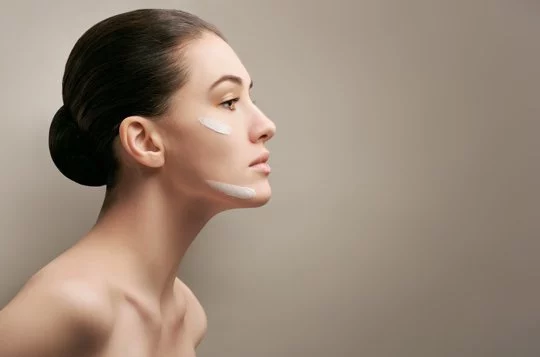 Now that Summer has come to an end and Fall weather has arrived, we're here to help you keep your skin feeling youthful and radiant. Battling Fall elements including rain, dryness, cold and tightening of the facial skin can be difficult, but with the right treatment or beauty product, you can definitely win!
Most Common Fall Season Skin Damage
When the weather goes from warm to cold, our skin experiences change. The humidity and warmth of summer drop, causing the skin to put in extra work to keep hydration going.
Dryness contributes to cracks in outer skin layer, leading to higher risk of inflammation and irritation. No one wants itchy skin!
Acne Breakouts are, unfortunately, the most common during this time of year. They can include typical acne, severe red or deep purple blotches and itchy dry peeling of the skin.
Skincare Treatment and Facials
Taking care of your skin can be an overwhelming process during the Fall season, especially when summer vacation is over and people are working with less time for self-care. Luckily, we have some easy tips to guarantee that you keep on track with your skin's health and needs.
Repair – Consider laser treatments to help undo the damage caused during the Summer months. In office laser treatments at Artemedica vary in strength. Some allow you to return back to work the same day, while other's require up to a week for the skin to fully recover.
Exfoliate – The process of exfoliation helps remove dead skin cells on the outer surface. Exfoliation can be experienced during HydraFacial MD and Microdermabrasion treatments, or chemical peel services. There are also at-home exfoliation remedies.
Sooth Skin Immediately – After taking a shower, cleaning your face with a scrub or getting a spa treatment, applying a low impact moisturizer can recharge your skin.
DIY Humidify – Purchase or install a humidifier into your home to ensure your living environment provides ideal conditions for your skin treatment. Humidifiers will spray water vapor into the air, letting your skin breath and regain moisture.
Moisturizing Spa Treatments –  Treatments like the HydraFacial MD and DermaSweep with Epi actually infuse the skin with growth factors, peptides and antioxidants to boost radiance. In addition, a moisturizing Collagen Treatment Mask can be added to enhance your Microneedling, DermaSweep or Dermaplaning treatment.
Products and Quick Skincare Fixes
Skincare Fixes for Fall:
Dry skin– Try avoiding harsh soaps; they tend to dry out skin and contain unnatural ingredients. Skin Care line's like Alastin, SkinMedica, Obagi and Artemedica's Green Tea collection all offer Gentle Cleansers that soothe skin.
Inflammation – Prevent irritation outbreaks by choosing the right products for your skin care needs. Simplifying your products and sticking to the basics can give your skin a chance to calm down. Overwhelmed with the amount of skin care products in your cabinets? Call Artemedica at 707-577-8292 to schedule a complimentary consultation with a Skin Care Specialist today.
Acne – Dry skin can cause acne spots to intensify or peel, if this is the case for you – we suggest you add an anti-acne agent into your regimen.
Sun Damage and Sun Spots – Summer was fun but now your skin is regretting the sun-bathing session. Continue to apply sunscreen regularly to avoid sunspots and add in a lightening agent like Hydroquinone or Lytera to help to brighten and blend your skin tone.
Beauty Essentials for Fall:
For more skin care information and services call your office or visit our website to browse and find a treatment or product that will rejuvenate your skin this Fall season! Our professional and friendly staff will provide you with knowledgeable information and the excellent service that you deserve.