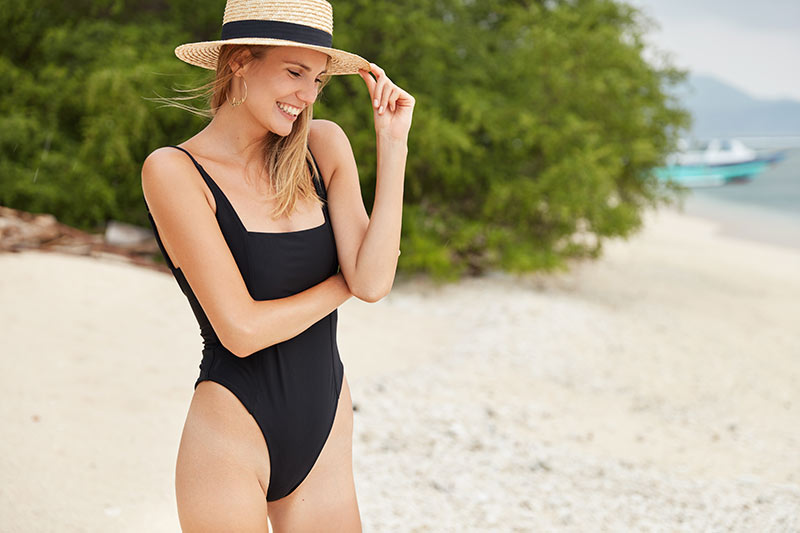 Book These Laser Procedures Before Summer Slips Away!
Are you soaking in every last bit of summer available? Beach, river, and pool days are still on the calendar, and Artemedica is here to help you look and feel your best throughout the rest of the summer months. Our summer laser procedures help with a range of issues, including sun damage, age spots, hair removal, and much more.
If you are looking for some fantastic non-invasive laser procedures, look no further than Artemedica. We will guide you through the different face and body procedures available and help you determine which will be best for your summer routine. Armed with an experienced staff and state-of-the-art technology, we are here to help you embrace the sunny days ahead with the body you've always wanted.
Clear + Brilliant Will Keep Your Skin Looking Youthful
The Clear + Brilliant treatment available at Artemedica is a pioneer in non-invasive preventative skin care. This laser treatment will help avert the visible signs of aging, helping you maintain a youthful appearance throughout the years.
Clear + Brilliant works by creating millions of microscopic treatment zones in the upper layers of skin This damaged skin is replaced with healthy tissue, yielding younger looking skin. We suggest Clear + Brilliant to patients who are looking to improve the look of fine lines, reduce the appearance of pores, and improve skin tone and texture, among other things. There are two different Clear + Brilliant tools that help to achieve your desired results:
Original: the Original hand piece focuses on skin texture concerns
Perméa: the Perméa hand piece focuses on improved skin tone such as hyperpigmentation and melasma
With Clear + Brilliant, it is likely you will see the difference after just one treatment! Your skin will feel smooth and soft. To maintain your youthful look, a skincare provider at Artemedica will work with you to create a personalized Clear + Brilliant treatment regimen.
Quit Shaving with Laser Hair Removal
Summer is the season to bare some skin, and many individuals get tired of shaving over and over (and over) again. Laser hair removal is the perfect solution. Laser hair removal can target several areas on the body, including:
Legs
Arms
Bikini
Face
Back
Underarms
Chest
Artemedica utilizes the Sporano ICE Laser Hair Removal System from Alma to heat hair follicles until hair can no longer grow. This system guarantees long-term termination of hair follicle growth. If you are dreaming of smooth, hairless skin this summer, book your consultation today! Our team will work with you to achieve your treatment goals.
Laser Treatments Appointments Available on Mondays and Fridays This Summer
We know how important it is to get as much fun out of summer as possible. The season is just three short months, so time is of the essence to get your laser treatment scheduled and performed. That is just one reason we are now offering Monday and Friday appointment options at our Santa Rosa location! Artemedica has a wide variety of laser procedures available for Sonoma County clients and beyond. Contact us for a complimentary consultation to get your skin and body goals met sooner than later.