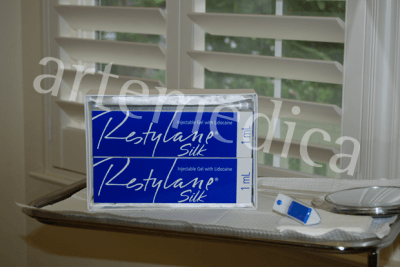 Artemedica is pleased to announce that the newest FDA approved hyaluronic acid (HA) filler, Restylane® Silk, is now available at our Santa Rosa Plastic Surgery office. Artemedica is one of the first practices in the nation to receive the highly anticipated HA filler that is the first FDA approved in the United States for filling fine lines and wrinkles around the mouth.
Restylane® Silk is expected to be commercially available sometime in late January 2015. As a national trainer for Galderma Products (Restylane®, Restylane Silk, Sculptra and Dysport), Dr. Lacombe was able to get the new filler more than a month before other practices in the greater San Francisco Bay Area.
Unlike Restylane®, Restylane® Silk is formulated with Lidocaine (an anesthetic) in order to make the injection process as painless and smooth as possible. The process takes approximately 10-15 minutes and patients can expect to resume their everyday activities immediately following their appointment.
"We are very excited to be among the first practices in the nation to offer Restylane® Silk. I have found the product to be extremely smooth to inject and the results are very noticeable and at the same time very natural appearing." said Victor Lacombe, M.D., owner of Artemedica.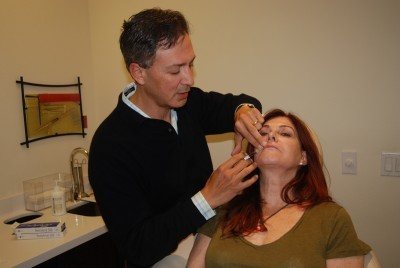 To schedule your Restylane® Silk appointment, please call our office at 707-577-8292 or fill out the form below.