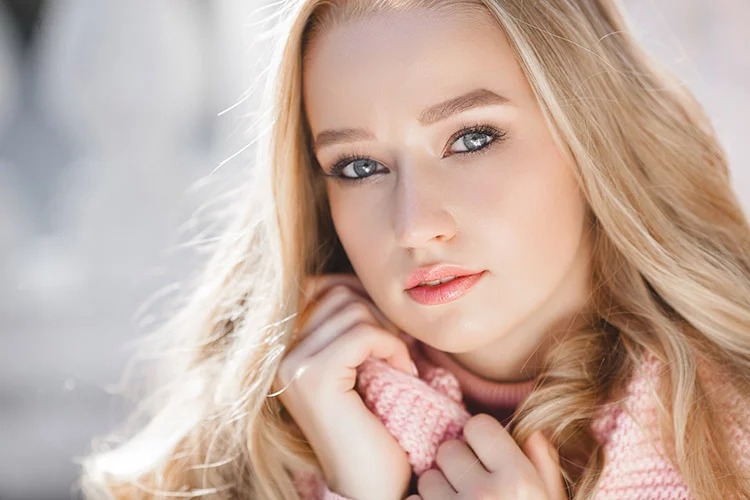 Get your Holiday Glow On – Join the Elite Facial of the Month Club at Artemedica
Here at Artemedica, we believe that maintaining a good skincare routine is an essential part of remaining healthy all year long. As we age, environmental factors and natural internal changes can begin to have visual effects on our skin. Combine that with the added stressor that typically comes along with the holiday season, and your skin is probably crying out for help!
If you struggle with signs of aging, persistent skin issues, or flare-ups during the winter, we are here to help. At Artemedica our goal is to deliver noticeable and lasting results that help you look and feel your best every day. So get your skin holiday ready with our top recommended treatments this winter!
Our expert technicians are proud to offer all our Sonoma County patients a variety of spa facial treatments that address a wide range of skin concerns.
Spa Treatments and the Health of Your Skin During the Holidays
Whether you're looking to maintain your youthful skin, minimize the natural signs of aging, or treat a specific skin issue to get that healthy holiday glow, we can do it all. All our spa treatments offer non-invasive solutions to relieve, improve, and prevent many common skin concerns.
With personalized care, we can deeply cleanse your pores, replenish essential nutrients and lipids, and encourage your skin's natural radiance just in time for the holidays.
Popular Spa Facial Treatment Options at Artemedica to Get Your Skin Ready for The Holidays
Our professional aestheticians at Artemedica are committed to providing proven results with all of our personalized spa treatments. Read on to learn more about some of our most popular spa facial treatments and how they can get your skin ready for the holidays in no time.
1. HydraFacial Spa Treatments
One of our most popular spa treatments at Artemedica is Hydrafacial MD®. This multi-step treatment deeply cleanses, exfoliates, and replenishes your skin with vital nutrients.
With advanced HydraFacial technology, we can extract impurities, remove dead skin cells, and restore your skin with vital nutrients like antioxidants, peptides, and hyaluronic acid. Every treatment will leave your skin looking and feeling younger, healthier, and refreshed.
Benefits of HydraFacial Spa Treatments:
– Improved skin appearance
– Deep skin hydration
– Reduced fine lines & wrinkles
– Even skin tone & reduce hyperpigmentation
– Deep pore cleansing
– Visible smaller pores
Every Hydrafacial spa treatment is personalized to address your specific skincare concerns and is appropriate for all skin types, including those with sensitive skin. Enjoy instant and lasting results, with no discomfort or downtime required.
2. Microneedling Spa Treatments
If you are looking to reverse signs of aging, reduce the appearance of acne scars, or even encourage new hair growth, microneedling could be your solution. Microneedling is a non-invasive treatment that involves inserting microfine needles into the top layer of your skin.
Benefits of Microneedling Treatments
Visible shrink pores
– Repair acne scars
– Reduced fine lines & wrinkles
– Reduce the appearance of cellulite
– Reverse signs of sun damage
– Boost natural collagen production for firmer skin
– Encourage new hair growth
The gentle embedding of microfine point needles in your top dermal layer promotes new skin growth, and increases your skin's natural production of collagen. Over time, the areas of your skin treated with Microneedling become smoother and firmer, restoring natural radiance.
3. DermaSweep Rejuvenating Skin Peels
DermaSweep facial treatments can literally reverse years of damage and leave your skin looking and feeling refreshed and youthful. This medical-grade resurfacing treatment improves the tone, texture, and overall appearance of your skin while delivering nutrients deep into your dermal layers.
Benefits of DermaSweep Skin Peels
– Reverse the signs of sun damage
– Treat melasma
– Reduce the appearance of acne scarring
– Fewer fine lines and wrinkle
– Improved skin health
– Overall youthful skin appearance
Our expert technicians at Artemedica use the DermaSweep wand to gently vacuum away the top layer of dull, dead skin with its gentle exfoliation brush tip. This advanced, crystal-free microdermabrasion treatment allows us to deliver key skin nutrients to the deeper layers of your skin.
Through a combination of topical solutions, variable vacuum pressure, and an assortment of treatment tips we can personalize each treatment to your specific needs and comfort level.
Join Artemdica's Elite Facial of the Month Club and Get Your Skin Ready for The Holidays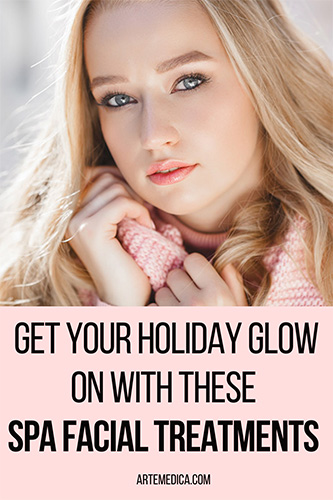 At Artemedica we understand there will never be any one-size-fits-all skincare routine. That is why we want to curate your spa treatments to fit your unique needs. With our custom facial treatments, you can achieve the flawless skin of your dreams just in time for the holiday season. Take the first step towards your own personalized skin health program by joining our monthly facial club!

Our monthly treatment plan is designed to address your specific skincare concerns and maintain a healthy complexion. Contact Artemedica online to learn more about the amazing benefits of our Elite Facial of the Month Club here!