A Reveal Imager Skin Care Consultation Provides an In-Depth Analysis of Your Skin
At Artemedica we believe the health of our Sonoma County patient's skin always comes first.
We want to take the guesswork out of how to achieve healthy and glowing skin for years to
come. Everyone's skin requires different care, and we understand how overwhelming it can be
to find the best routine for you personally.
Your face is how you greet the world and we want all of our patients to do so confidently. That is
why we offer the most advanced skin care technologies and invite you to take the first step in
achieving the radiant skin you deserve with a Reveal Imager Skin Care Consultation.
---
---
What the Reveal Imager Will Tell You About Your Skin
The Reveal Imager is an advanced visual analysis tool that produces state-of-the-art facial
images to provide you with an in-depth view of your skin's surface and underlying tissue. These
images will identify any complexion issues, including sun damage, spots, redness, and wrinkles.
Top skin concerns addressed through a Reveal Imager Skin Care Consultation:

● Fine lines + Wrinkles
● Elasticity + Firmness
● Even Tone + Vibrancy
● Skin Texture
● Brown Spots
● Redness
● Oily + Congested Skin
● Enlarged Pores
This deep look beneath the surface of your skin will help us evaluate your skin's health and
appearance in order to design a customized treatment plan and care regimen that will leave you
feeling radiant and your skin at its healthiest.
---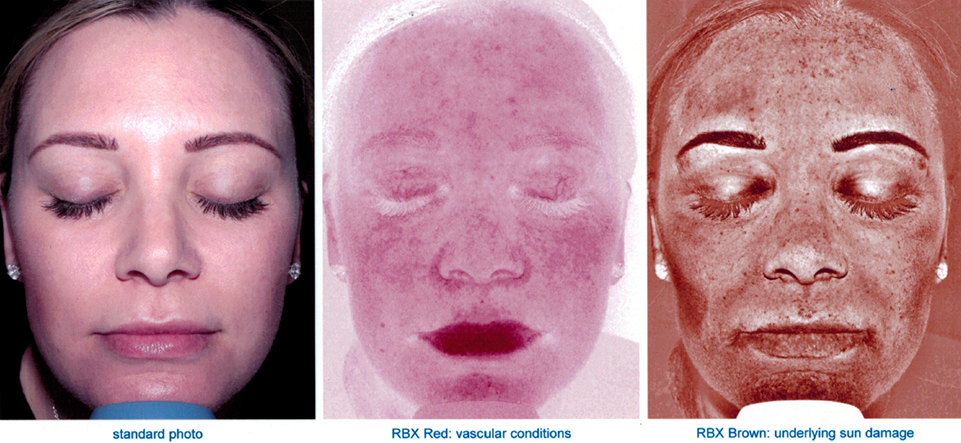 ---
What to Expect During Your Reveal Imager Appointment
When you come into Artemedica for your Reveal Imager Skin Care Consultation, you will be
asked to remove all make-up, sunscreens, and other facial creams. We will have you pull your
hair back to ensure we capture the highest quality images of your bare skin, and our specialist
will take several close-up photos of your face.
Your results will be available within minutes at which point we will review any UV damage,
pigmentation discrepancies, fine lines and wrinkles, and much more. We will give you a
comprehensive explanation of the condition of your skin and answer any questions you may
have.
---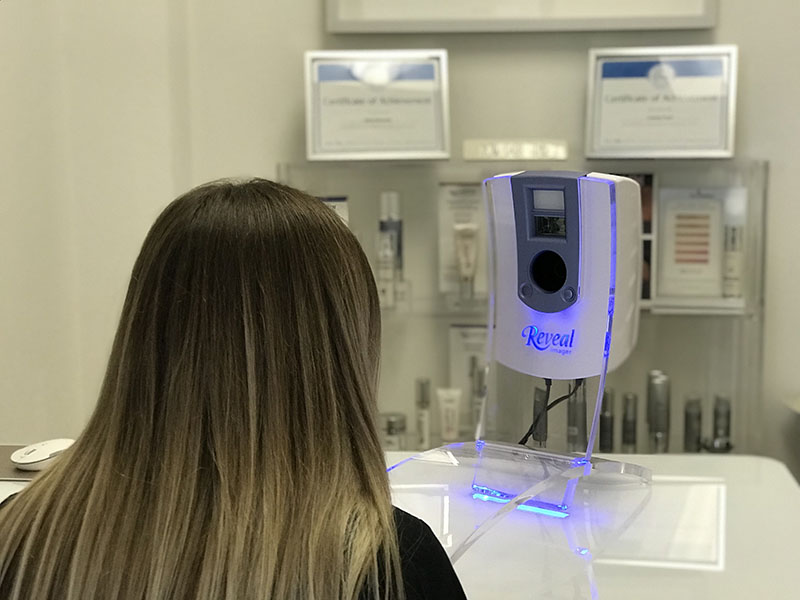 ---
Creating a Personalized Skin Care Routine with the Reveal Imager
At Artemedica, we want to hear your concerns and work with you to achieve the radiant and
healthy skin you deserve, which is why we dedicate ourselves to provide with personalized care
and a comprehensive plan.
All of our recommendations are based off your specific skin type and conditions identified by our
Reveal Imager analysis. Our personalized skin care plans, facials, and products are designed to leave
your skin feeling healthier immediately, and will benefit your skin for life.
This doesn't stop at just having the latest in treatments or technology. That includes the home
care protocols we have developed as part of your comprehensive treatment plan.
Reveal Imager Skin Care Consultations Available at Artemedica
Artemedica is committed to providing our patients with the most advanced services, performed
by the most trusted providers. Artemedica offers cosmetic surgeries, non-surgical laser, spa and
injectable treatments and products that keep you looking & feeling your absolute best.
To learn more about the Reveal Imager and how you could benefit from personalized skin care,
schedule your Reveal Imager skin care consultation by calling or contacting us online today!