TREND WATCH! There have been a few surprising shifts in the world of cosmetic procedures.
Just like in anything else, there are trends in cosmetic surgery. These trends generally signal a shift in the way we see and relate to our bodies. More women opting for smaller breast size and more men getting cosmetic procedures in general are two of the big trends projected for 2016. This year, surgeons around the country are expecting to see a large spike in a number of procedures that are surprising in a few ways:
Nicer butts, smaller breast implants, and more breast reductions & lifts (go ladies!)
More men seeking cosmetic procedures (go guys!)
Bigger, fuller lips (surprising because of the sheer number of patients)
More patients for non-surgical chin fat treatments (surprising because these treatments didn't exist until last year)
Vaginal Rejuvenation (we're talking to you moms!)
Let's take a closer look at the cosmetic procedures that doctors are predicting will be big in 2016.
Brazilian Butt Lifts & Smaller Breasts
The popularity of the Brazilian butt lift has only increased in recent years, as women find themselves more interested in the shape of their bottoms than the size of their tops.
Brazilian butt lifts are a specialty of Artemedica's and we've seen a marked increase in patient requests in recent years. We're also one of only a few practices in the North Bay Area that perform the procedure!
While breast implants are still very popular, the size of the implants is decreasing as time goes on. More women are opting for smaller breast implants, going for a look that a number of recently popular celebrities have pulled off flawlessly. Think smaller chested beauties like Kate Hudson, Gwen Stefani and Nicole Ritchie. Breast reduction & lift surgeries are also gaining in popularity, due in part to coverage of some high-profile ladies opting for reduction. Think Drew Barrymore, Ariel Winter and Kris Jenner.
Better Lips

Surgeons and dermatologists received a much greater number of lip-related requests in 2015 than they did in the previous year. Results can be achieved in as little as 15 minutes with injectable fillers such as Restylane, Restylane Silk, Juvederm and Voluma.
While big, full lips have been a beauty ideal for a long time now, Kylie Jenner's recent arrival on the scene sparked a great deal of interest in aesthetic lip procedures. After she "broke the internet" with the popularity of her lip kit, doctors have been reporting that patients are actually bringing in pictures of Kylie to indicate their desired results.
Better Chins
The introduction of and widespread success of not one, but two non-surgical chin fat reduction treatments, Kybella and CoolMini is surely a surprising new direction for aesthetic procedures, reminding us that there are still amazing new treatments on the horizon.
These two treatments are paving the way for a number of patients who were previously a bit apprehensive about undergoing surgery. Given the quality of their results, it's not surprising that doctors are expecting the biggest increase in patient requests for reduction in chin fat.
This increase includes men, who are most interested in chin procedures. Male interest in chin fat reduction goes along with the masculine ideals of a strong jaw line. Though that notion probably won't change for a long time, it's still nice to see more guys seeing the benefits of cosmetic surgeries and feeling great once they experience the results.
The number of men seeking cosmetic surgeries has been steadily increasing in recent years, owed in large part to social stigmas dying down and a greater number of surgeries catered specifically toward men.
Vaginal Rejuvenation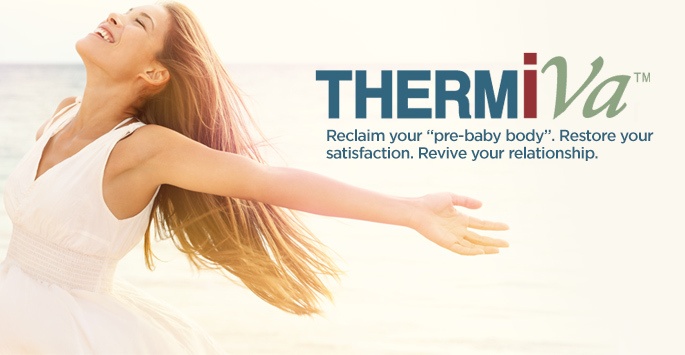 ThermiVa is all the talk right now! It has been featured on Keeping up with the Kardashians, Real Housewives, The Doctors, Extra TV, The Today Show & we expect the media buzz to increase this year. ThermiVa uses a non-surgical, non-invasive method to rejuvenate and tighten the vagina internally and externally. ThermiVa is coming to Artemedica this Spring! Stay tuned…
So, what are you interested in?
Your body is unique and you certainly don't have to follow the trends to feel great about it.
Whether you're interested in one of the procedures mentioned here or something else altogether, Artemedica in Santa Rosa can help you look and feel your best. We offer a variety of surgical and non-surgical cosmetic procedures and aesthetic treatments for both women and men.
If you're interested in our services or just want to learn more, give us a call at (707) 577-8292 or fill out the form below to get started with your complimentary consultation!