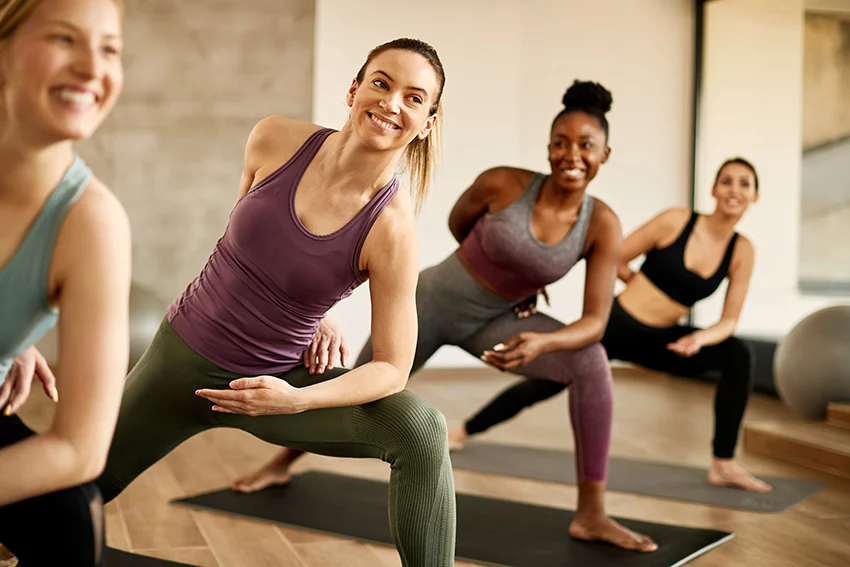 What is Pelvic Power Therapy?
From the creators of the world's #1 body shaping treatments, EmSculpt and EmSculpt NEO, BTL Aesthetics is now using this same revolutionary technology to address many of women's most intimate concerns. Pelvic Power Therapy is designed to provide effortless pelvic floor muscle strengthening and non-surgical vaginal rejuvenation in as little as one session.
Benefits of Pelvic Power Therapy:
– Effortlessly strengthen pelvic floor muscle
– Combat urinary incontinence symptoms
– Tighten and tone internal vaginal tissue
– Combat vaginal dryness
– Enhance sensation and sexual satisfaction
– Rejuvenate external vulva tissues
How Does Pelvic Power Therapy Work?
Pelvic Power Therapy is the first and only treatment to combine the life-changing benefits of EMSELLA and EMFEMME 360 to provide a safe, effective, and surgery-free solution to a wide range of women's wellness concerns.
EMSELLA Pelvic Floor Strengthening
The newest device to be introduced by BTL Aesthetics, EMSELLA is a breakthrough treatment for anyone struggling with bladder control incontinence caused by weak pelvic floor muscles. Your pelvic muscles support both your bowel and bladder. For many patients struggling with urinary incontinence, pelvic floor muscle weakness may be to blame.
When pelvic floor muscles are weakened, bladder control is lost as well. This condition is incredibly common, but it can significantly impact your quality of life. Many people experience sudden and sometimes constant urges to use the restroom, or uncontrollable leaks while doing simple everyday things like exercise, laughing, or sneezing. For women, urinary incontinence is incredibly common during menopause, pregnancy, and after giving birth.
With EMSELLA, patients finally have a non-invasive option for safe and effortless pelvic muscle strengthening for the treatment of urinary incontinence.
How Does EMSELLA Work?
EMSELLA is a completely non-invasive device that stimulates kegel exercise by delivering electromagnetic energy to deep pelvic floor muscles. This therapeutic treatment stimulates kegel-like contractions, effortlessly strengthening and training your pelvic floor muscles.
One EMSELLA treatment can provide thousands of kegel contractions to rehabilitate weak pelvic floor muscles and restore urinary control.
EMSELLA and EMFemme 360 Vaginal Rejuvenation
With the introduction of our new EMSELLA device, and EMFEMME 360 vaginal rejuvenation treatments we can now also offer our Sonoma County patients an exclusive opportunity to experience Pelvic Power Therapy.
EMFemme 360 is an FDA-cleared device designed to address a variety of women's health and wellness concerns including non-surgical vaginal rejuvenation. The EMFemme 360 system utilizes radio frequency (RF) heating technology to address a number of external and internal concerns including cosmetic insecurities, intimacy issues, and more.
Pelvic Power Therapy is the first and only treatment to combine the benefits of EMSELLA and EMFemme 360 to provide effortless vaginal rejuvenation and pelvic floor muscle strengthening. During clinical studies, patients observed improvements in as little as one Pelvic Power Therapy session and reported their results continued to improve over time.
Prioritize Your Intimate Health and Wellness with Pelvic Power Therapy at Artemedica
By combining both EMSELLA and EMFemme 360 treatment into one therapy package, patients are finally able to address some of their most intimate concerns. We are so thrilled to offer our Sonoma County patients an exclusive opportunity to be the first in the nation to experience the life-changing benefits of this wellness therapy! Our women's health and wellness team is here to help curate the perfect treatment plan for you.
Give us a call at (707) 577-8292 or contact us online to schedule a free Pelvic Power Therapy consultation at Artemedica.
BTL Emsella® is intended to provide entirely non-invasive electromagnetic stimulation of pelvic floor musculature for the purpose of rehabilitation of weak pelvic muscles and restoration of neuromuscular control for the treatment of male and female urinary incontinence.
EMFEMME 360™ is intended to provide heating for the purpose of elevating tissue temperature for selected medical conditions such as temporary relief of pain, muscle spasms, and increase in local circulation.
BTL®, EMSCULPT NEO®, EMSCULPT®, EMSELLA®, Exilis®, EMTONE®, HIFEM®, Vanquish® are registered trademarks in the United States of America, the European Union and/or other countries. Trademarks EMSCULPT NEO®, EMSCULPT®, EMSELLA®, EMFEMME 360™, EMTONE®, EM® and HIFEM® are parts of EM Family of products.
Individual Results and patient experience may vary.
As with any medical procedure, ask your doctor if the procedure is right for you. Patient names have been changed for their privacy.