Get Younger, Healthier, Radiant Skin with These Laser Treatments at Artemedica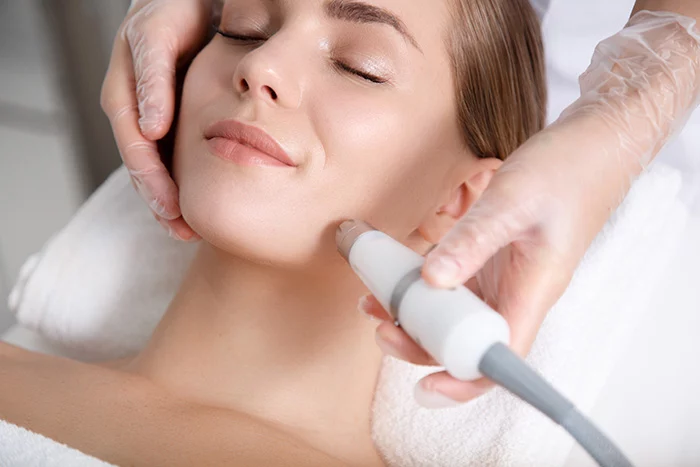 Tired of wasting money on department store skincare products that promise to erase wrinkles and remove brown spots? Tired of endless promises with no results? At Artemedica, our goal is to help you look and feel your best. We offer safe and efficient products and treatments that give noticeable and lasting results!
Our expert technicians are proud to offer all our Sonoma County patients a variety of laser skin treatment services. Above all, these laser procedures are non-invasive solutions. In other words, we can address a wide range of skin concerns on and around your face without performing surgery.
Read on to learn more about our top three most popular laser skin treatments. And find out how they can help your skin look and feel younger and more radiant!
1. Clear and Brilliant Laser Skin Treatments Rejuvenate Your Face, Neck & Chest
Clear and Brilliant is easily one of the most favored laser skin treatments available at Artemedica. This minimally invasive treatment can leave your skin noticeably smoother and rejuvenated for months at a time. Advanced Clear and Brilliant laser technology gently stimulates the upper layer of your skin. As a result, it encourages these damaged areas to generate new tissue growth. Finally, you end up with healthy, radiant, and younger-looking skin.
Clear and Brilliant Laser Skin Treatments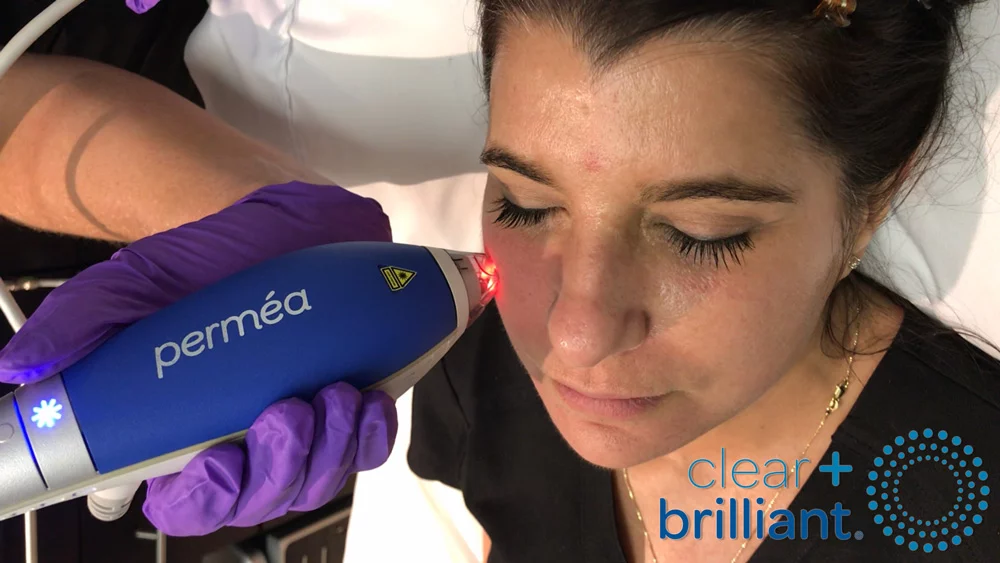 Clear and Brilliant treatments are gentle and quick, lasting no more than thirty minutes per session. After your procedure, you can begin to see immediate and progressive results. Moreover, the skin in your treatment areas will feel softer and appear more smooth and even-toned. Within one to two weeks, you will notice your skin has a naturally radiant glow. We recommend a series of treatments for optimal results.
Benefits of Clear and Brilliant Laser Skin Treatments
Lessen signs of aging
Diminish the appearance of fine lines
Improve skin tone & texture
Reduce the appearance of pores
Improve your skin's overall appearance
Minimally invasive with no downtime required
Learn more about all the amazing benefits and the advanced laser technology of Clear + Brilliant skin rejuvenation treatments in our earlier blog post.
2. Vivace Microneedling Facial Rejuvenation Treatments
Vivace RF Microneedling is one of the most advanced facial rejuvenation treatments available and the newest laser treatment we offer. Our expert Vivace technicians at Artemedica deliver a combination of Radio Frequency (RF) energies, LED light therapy, and Microneedling. We use this treatment over the surface of your face to instantly improve the appearance and texture of your skin. This advanced technology stimulates your body's natural collagen production. As a result, you will see a visible reduction in fine lines, wrinkles, acne scars, and other blemishes.
Vivace Microneedling Skin Treatments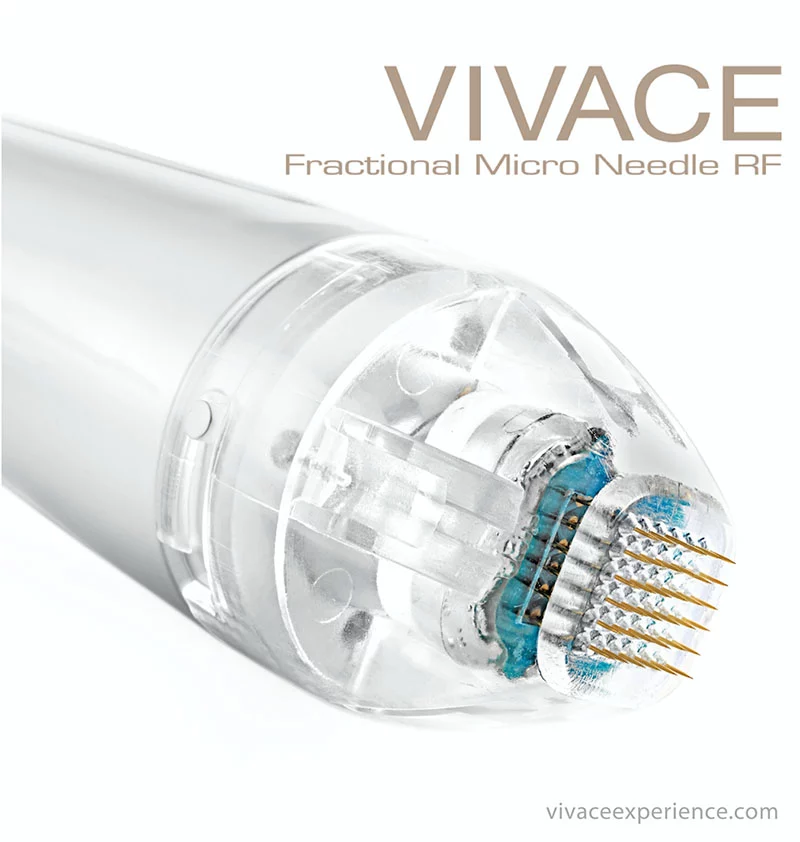 Vivace RF Microneedling is the latest non-surgical treatment proven to dramatically improve the look and feel of your skin with one treatment. Treatments begin with a Personalized Compounded Numbing Cream application to your treatment area. That is to say, this high-grade numbing cream will ensure that you are comfortable throughout your entire Vivace Microneedling treatment.
The RF energy is delivered directly into your skin through very fine gold-tipped microneedles. This painlessly stimulates your skin's natural production of collagen, reverses signs of aging, and damage. Meanwhile, the LED light therapy reduces swelling and redness, which allows you to easily return to your daily routine without interruption. We recommend a series of treatments for optimal results.
Benefits of Vivace RF Microneedling Skin Rejuvenation Treatments
Visibly minimize pore size
Softens wrinkles
Reduces fine lines
Reduce acne scarring
Evens skin tone & texture
No downtime required
Virtually pain-free
Learn all about the amazing benefits of Vivace Microneedling with our detailed guide.
3. Laser Pigmentation Treatments for Your Face
Our bodies can naturally produce various pigments or spots for a number of reasons: stress, sun exposure, hormones, etc. Many of us struggle to feel comfortable with hyperpigmentation or "brown/age spots", especially on our faces. As a result, long-term solutions are essential.
Luckily, with Laser Pigmentation Treatments these very common types of skin marks can be safely, almost painlessly, and effectively removed.
Laser Pigmentation Treatments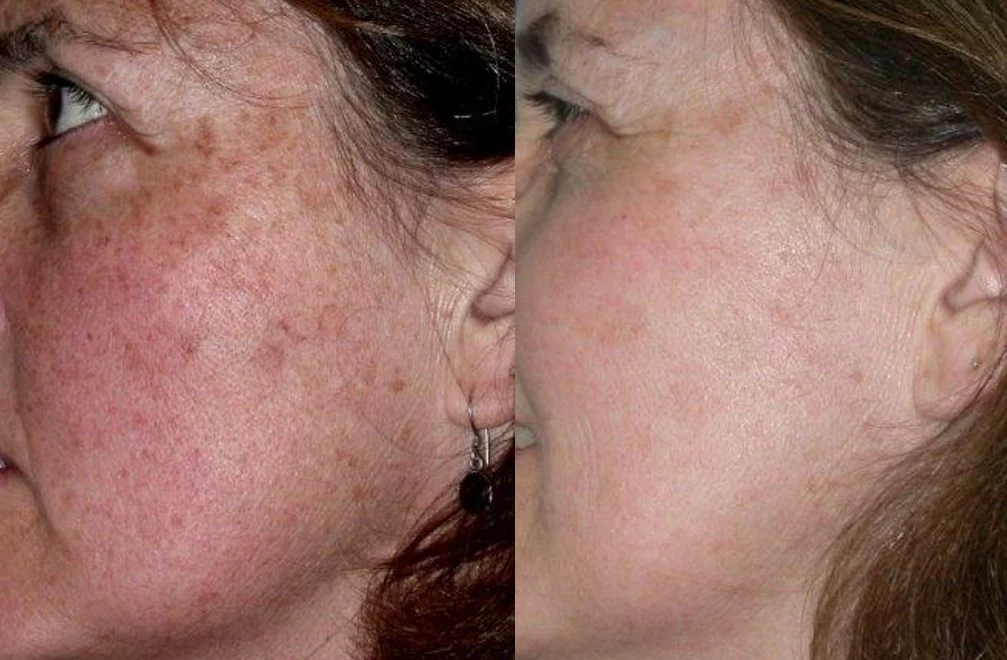 During pigmentation treatments, the laser's light energy removes the appropriate pigmented skin cells, resulting in a more even skin complexion. The laser light does not affect any other areas aside from the targeted spots. Therefore it causes no damage and little pain during treatment.
Immediate after-effects of laser pigmentation treatments – if any – are typically minor and vary patient to patient. Most patients report slight redness, possible swelling, and sometimes tenderness. All of these side effects should disappear within hours. Again, we recommend a series of treatments, which will leave your skin more even-toned in.
Get a Consultation for Face Laser Skin Treatments at Artemedica in Santa Rosa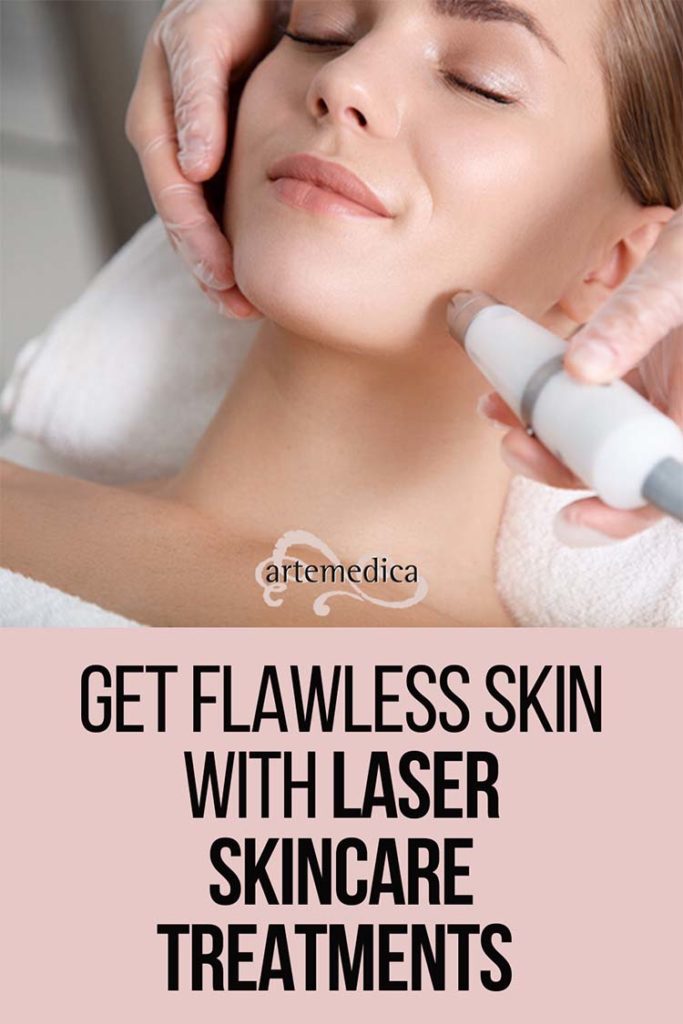 Our expert skincare technicians at Artemedica want to help you greet the world with confidence every day. Want to visibly improve the look and feel of your skin? Laser skin treatments may be perfect for you! We want to help you discover the best laser treatment for your unique skin type and concerns.
Fill out the form below for a laser skin treatment consultation at Artemedica Santa Rosa or Healdsburg!
Consultation – Laser Face Treatment