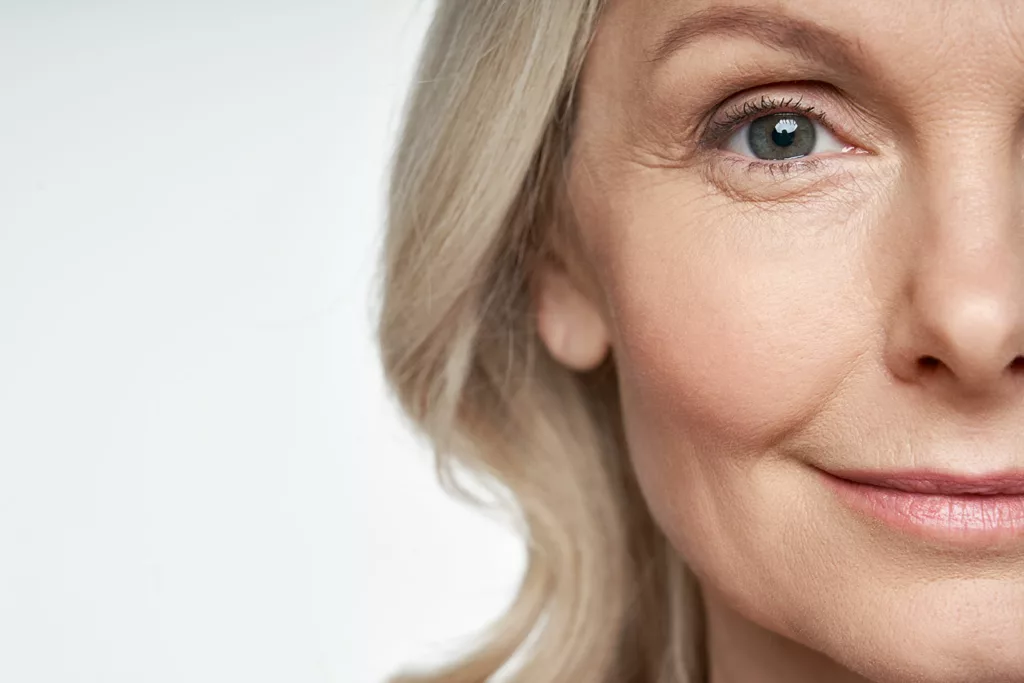 Have you heard about PRP? Wondering what all the buzz is about? Platelet Rich Plasma (PRP) is an all-natural filler, taken from your own body, to stimulate growth and collagen production. With your body's natural regenerative qualities, PRP natural fillers can smooth away signs of aging around your eyes and mouth, and it is also an effective hair restoration treatment.
This non-invasive treatment has been used in sports medicine and other areas of medicine for many years. Now it's being used to help men and women enjoy smoother, younger-looking skin and a fuller head of hair.
What is Platelet Rich Plasma?
PRP fillers use your body's own natural healing and regenerative properties. A small sample of your blood is drawn and spun in a centrifuge to separate out the platelets, which are the element of your blood that possesses these healing and growth-stimulating qualities. These platelets, combined with your plasma (the liquid part of your blood), are then injected into the treatment area to naturally increase collagen or hair production.
Naturally Smooth Away Folds and Under-eye Bags
There are many options for men and women who want to correct puffy bags under their eyes and smooth out nasolabial folds (from the sides of the nose to the corners of the mouth). Some patients may prefer more invasive options like eyelid surgery or facelifts. Others find that fillers like Juvéderm or Sculptra better suit their cosmetic goals. However, now PRP fillers can achieve these goals naturally, with nearly zero side effects or recovery time.
PRP filler can treat many signs of aging or skin damage including:
– Nasolabial Folds (folds from the sides of the nose to the corner of the mouth)
– Under-eye Bags
– Acne Scarring
– Skin Elastin & Collagen Production
PRP All Natural Filler Results
Due to the organic nature of PRP fillers, results vary based on your overall health and lifestyle. Some patients see results immediately. Others may require multiple treatments in order to achieve smoother, more elastic skin. In order to see optimal results, your treatment provider will provide a personalized treatment plan based on your unique goals.
Most clinicians typically suggest a minimum of 2-3 treatments spaced out approximately 2-4 weeks apart. PRP treatments are virtually pain free. Some patients may feel slight discomfort at the injection site after the local anesthetic wears off. Some report minor soreness, redness, or bruising, which resolves quickly.
Use PRP to Enhance Your Cosmetic Treatment Results
The growth and healing properties of PRP also gives an added boost when combined with other treatments. This is why it enjoys such a widespread use among many medical disciplines.
Artemedica offers PRP as an upgrade for the following treatments:
– Microneedling
– Vivace RF Microneedling
– Juvéderm Injectable Fillers
– Restylane Injectable Fillers
Treat Hair Loss Naturally and Effectively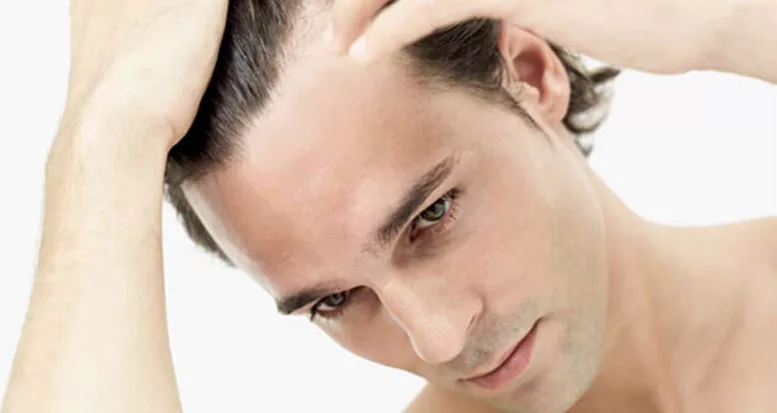 Approximately 80 million Americans of all ages suffer from male- or female-pattern baldness, with the likelihood only increasing after the age of 50. Hair loss is completely natural, and for many, it's unavoidable, which can negatively affect one's self esteem. Until recently, treatment options for hair loss were limited to hair fillers, transplants, wigs and toupees, and medication. Now, with PRP Hair Restoration, there's a scientifically backed, natural treatment for mild to moderate pattern baldness and thinning hair.
PRP Hair Restoration treatments are great for both men and women want to address:
– Hair Thinning
– Hair Loss
– Pattern Baldness
PRP Hair Loss Treatment Results
This all-natural hair loss treatment uses your own regenerative, platelet-rich plasma, prepared by a trained, clinical cosmetic injector. Your unique PRP sample is painlessly injected into your scalp, to stimulate the hair follicle, resulting in new growth and increases in the thickness of the hair shaft. The injection sites are always fully numbed before treatment, and every session generally take less than an hour.
Every patient is unique, and results are not immediate, but most people report thicker hair and less shedding even after just one PRP treatment. To get the best results from your PRP hair restoration therapy, your provider will create a treatment plan specific to your goals.
Schedule a Free Consultation for PRP Natural Rejuvenation Treatments at Artemedica!
If you are looking for an all-natural solution to wrinkles, hair loss, or other signs of aging, PRP fillers may be perfect for you, and our specialists are here to help. For more than 20 years, men and women in Santa Rosa, Healdsburg, and throughout Sonoma County have turn to Artemedica, for the latest cosmetic treatments and technology.
Dr. Victor Lacombe has devoted his 24 year career to helping Santa Rosa residents reach their cosmetic goals. In fact, he co-authored Lasers in Aesthetic Surgery which is considered a standard must-read textbook for aspiring plastic surgeons. Dr. Lacombe is certified by both the American Board of Facial Plastic and Reconstructive Surgery as well as the American Board of Otolaryngology (Head and Neck Surgery).  
If you are interested in enjoying smoother skin with a PRP filler injection or a fuller head of hair with PRP hair restoration (or any other aesthetic procedures), please fill in the form below, call our Santa Rosa location at (707) 577-8292, or our Healdsburg location at (707) 415-8888 for your free consultation.