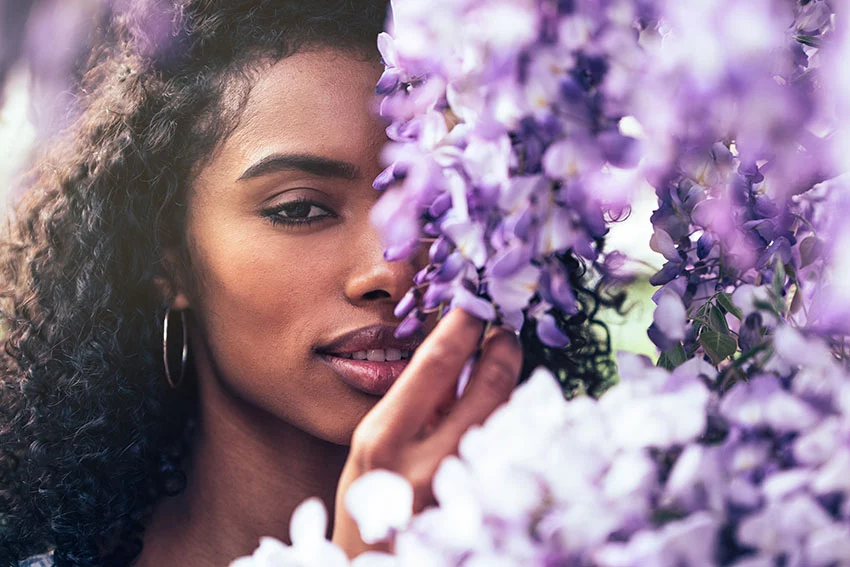 Save on Fillers, Alastin Skincare Products, CoolTone, and Dermaplaning at Artemedica
Now Through March 2022
Flowers are blooming, but why should they have all the fun? This spring, come into one of Artemedica's two Sonoma County locations and let your beauty blossom!
March 2022 Special Offers
$75-$125 Off Restylane Filler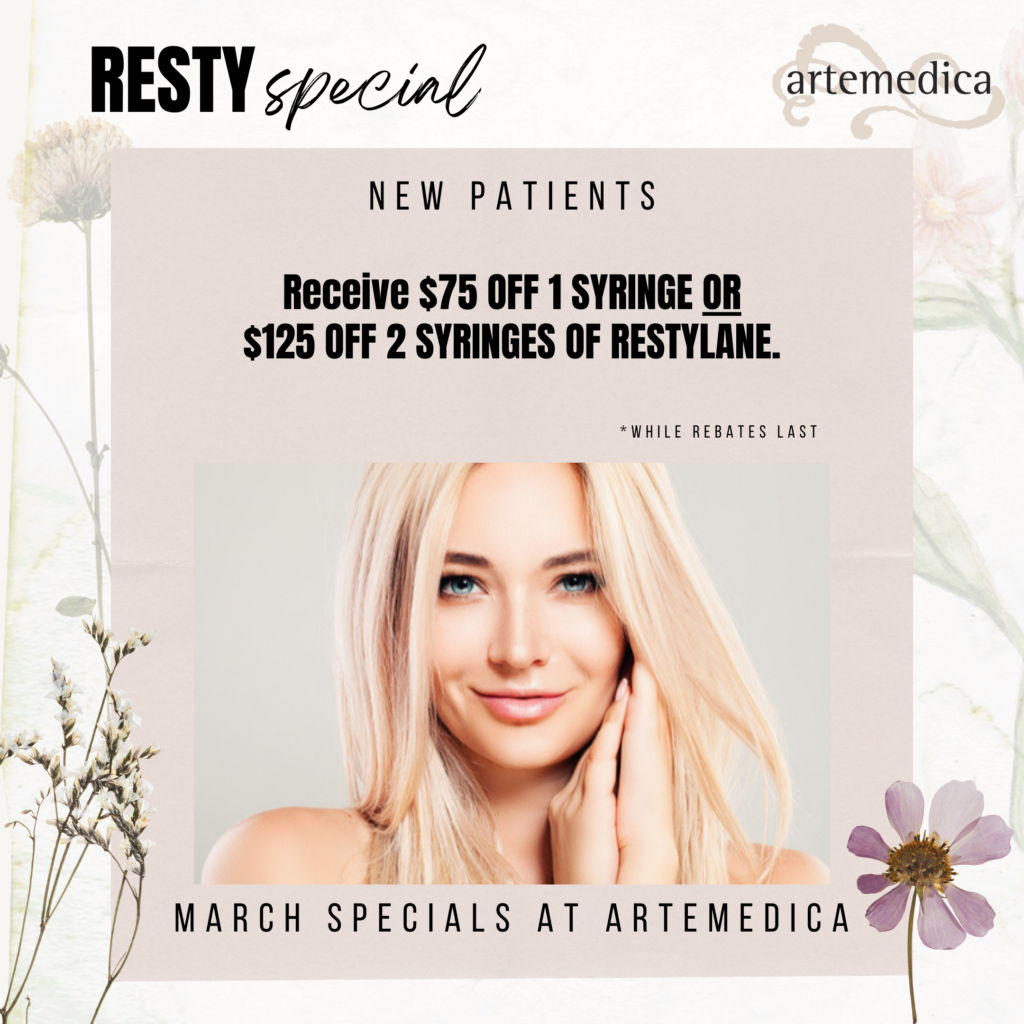 FREE Lip Products & Cosmetic Bag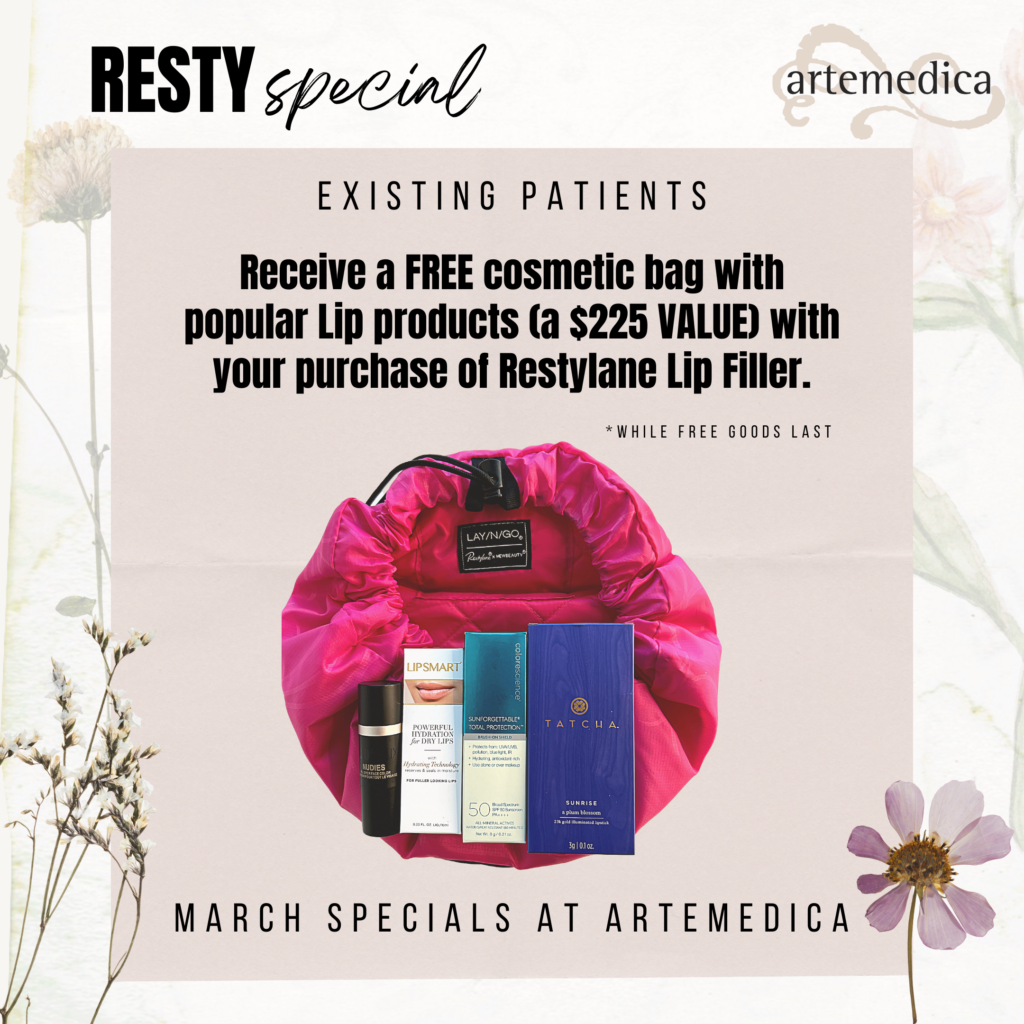 Save at Artemedica this Spring with Our Amazing March 2022 Specials!
Call our Santa Rosa office, our Healdsburg office, or contact us online to learn more about our special offers available through March 2022!