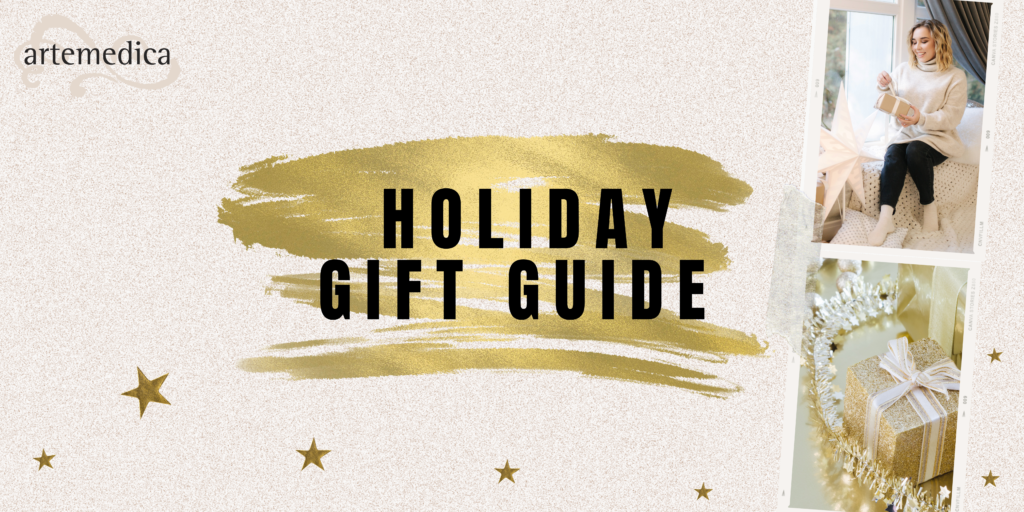 The Official 2021 Holiday Gift Guide from Artemedica
Are you searching for the perfect gift for a person who loves caring for their skin and body? Or are you looking to drop a hint to what is on the top of your holiday wish list this year? Our 2021 holiday gift guide is for you!
With the holiday season in full swing, the cosmetic specialists at Artemedica want to help make your holiday shopping as easy as possible! As one of Sonoma County's most trusted beauty centers you can find the best professional-grade skincare products, and elite cosmetic treatments right here! Skip the crowds of holiday shoppers or dreaded shipping delays by shopping locally at Artemedica this holiday season.
Read on for our list of best gifts to give – and get – this year from Artemedica.
Our Top 5 Holiday Gift Ideas at Artemedica for 2021
1. Artemedica Gift Certificates + Free Gift Box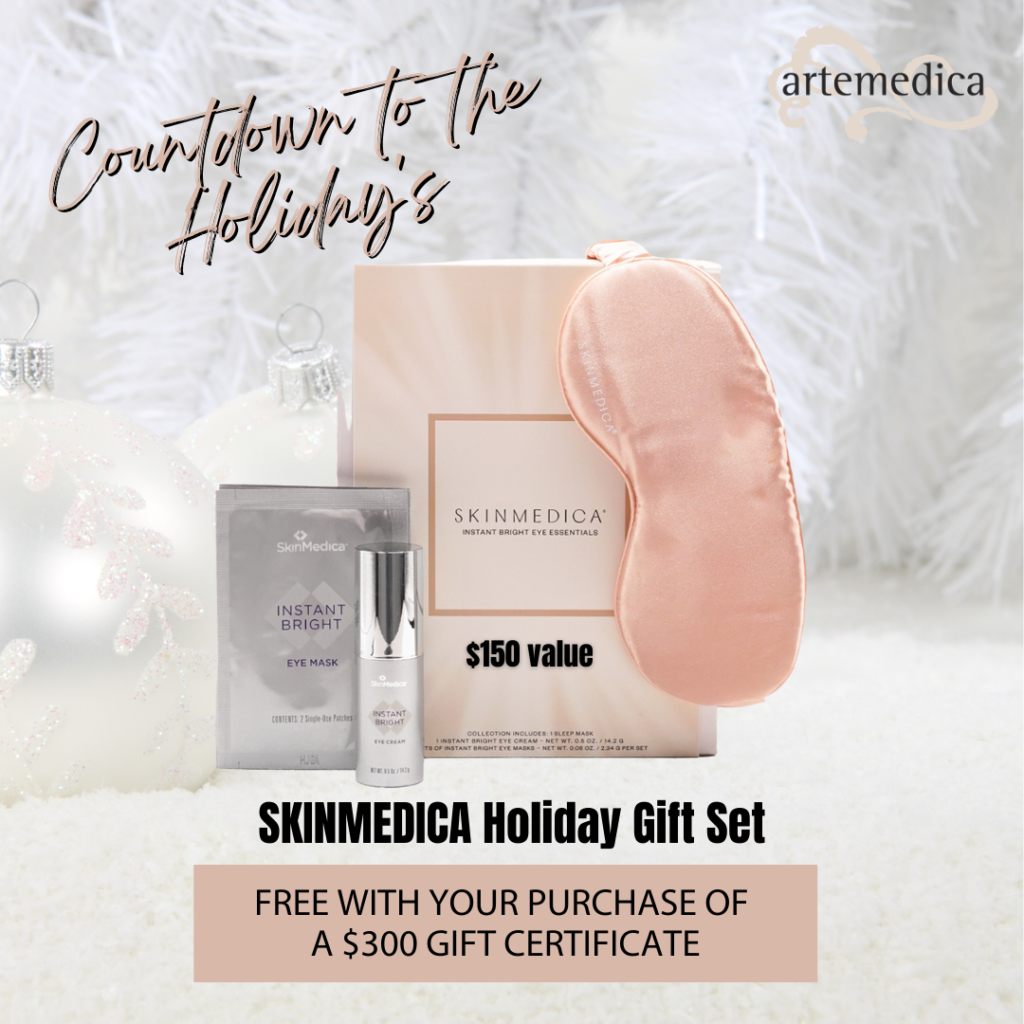 At Artemedica we carry the industry's best and most trusted medical-grade skincare products and offer our patients the latest and most advanced cosmetic treatment options. So if you're shopping for a person that is always keeping up with the latest beauty must-haves and treatments, a gift certificate to our renowned beauty center is a perfect idea!
Plus! Now through December 2021, you get a FREE SkinMedica Holiday Gift Set when you purchase a $300 gift certificate at Artemedica! We offer specialized treatment gift certificates and spa certificates for purchase online or in person at both our Santa Rosa and Healdsburg locations.
2. DiamondGlow Facial Treatments at Artemedica Spa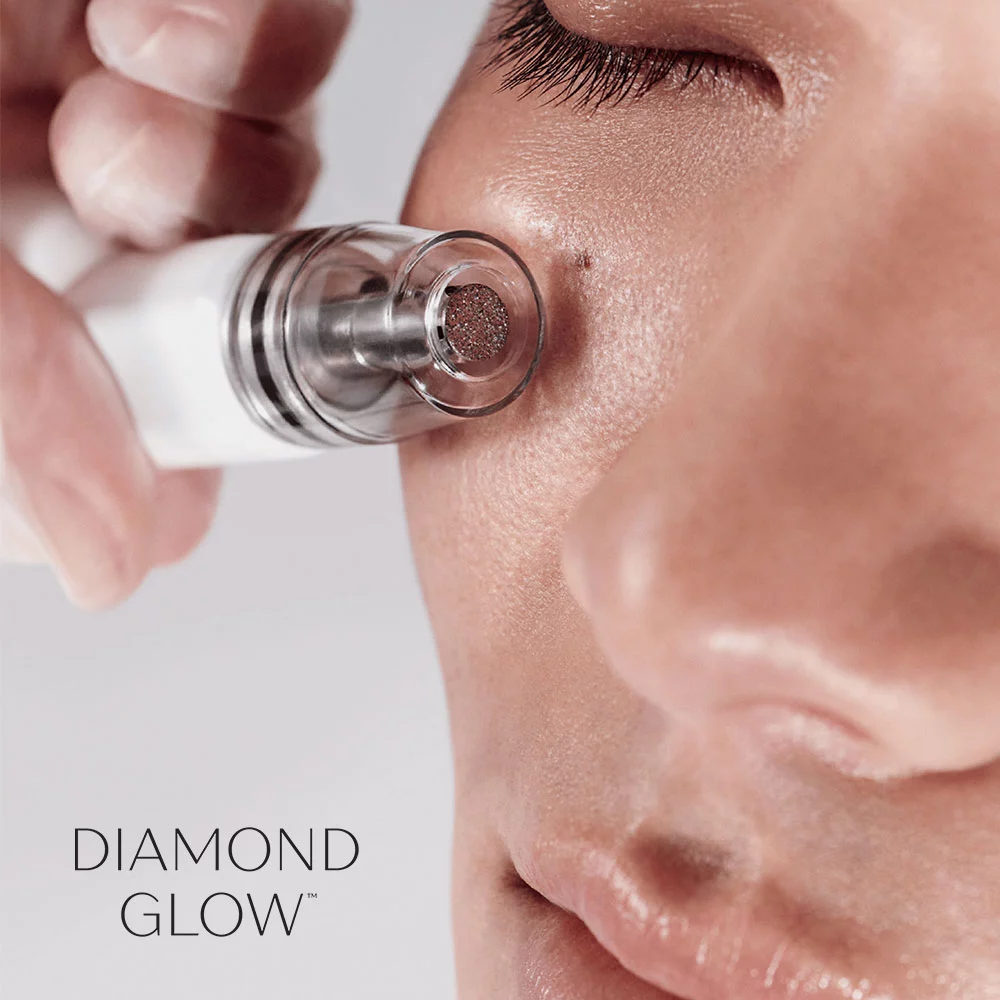 If you could be given the gift of perfect skin would you want it? Well, lucky for you and anyone on your list, DiamondGlow facial treatments are available now at Artemedica!
DiamondGlow facial treatments deliver instantly radiant and rejuvenated skin by painlessly exfoliating your facial tissue using real diamonds! The wand simultaneously extracts impurities and delivers professional-grade anti-aging serums deep into your dermal tissues all in one treatment.
This non-invasive skin resurfacing treatment was deemed Hollywood's Secret to Perfect Skin and has received multiple celebrity endorsements! In fact, famed model and actress, Chrissy Teigen recently went live on social media during her first DiamondGlow facial treatment raving about it.
While dermatologists in Hollywood have to put their patients on waiting lists for this treatment, you can give the gift of perfect skin with a DiamondGlow facial at Artemedica today!
3. Sculpt + Tone Package at Artemedica Body Center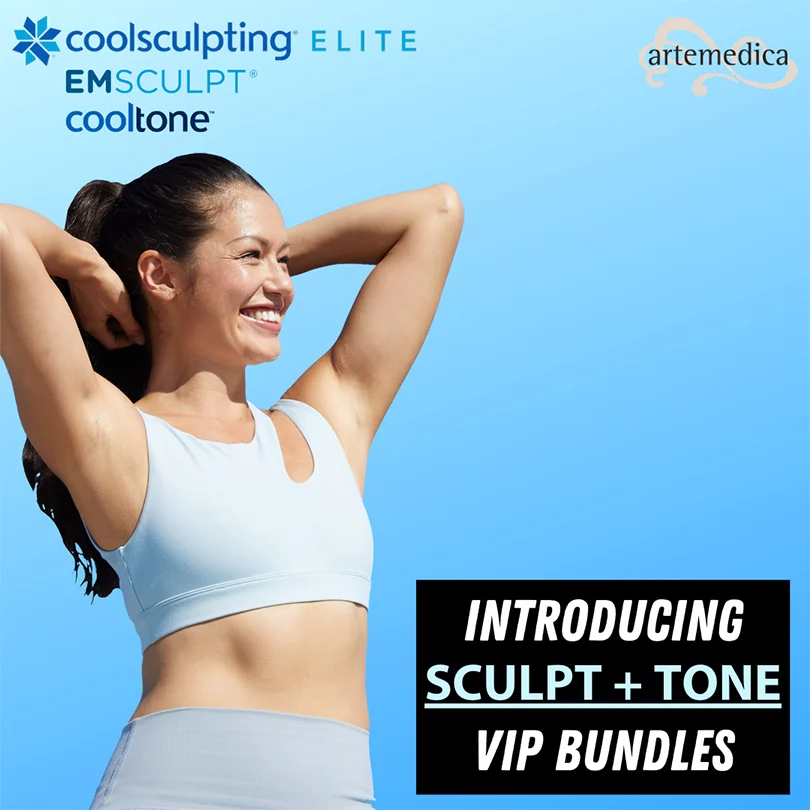 If someone on your holiday shopping list loves working and toning their figure, our Sculpt + Tone treatment bundles could literally change their lives. No matter how hard you hit the gym or stick to your perfect diet, our bodies are genetically designed to carry stubborn areas of fat. This is where non-invasive body shaping treatments come in!
Our FDA-approved body contouring systems provide effortless fat reduction and muscle definition for men and women struggling with these hard-to-sculpt areas. At Artemedica, we offer five non-surgical body sculpting devices including CoolSculpting Elite, Emsculpt, and CoolTone treatments.
With our Sculpt + Tone offer, they can enjoy the life-changing benefits of any of our most popular body treatments in one bundle and you can enjoy big savings!
4. Laser Hair Removal Package at Artemedica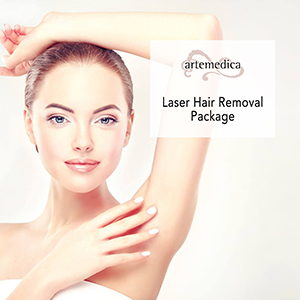 Anyone whose everyday beauty routine includes regularly shaving can probably agree, having smooth hairless skin with no need for maintenance is the ULTIMATE gift! Well with laser hair removal you can achieve exactly that!
With our laser hair removal package, you can give the gift of effortless smooth skin, with no prickly stubble, no 5 o'clock shadow, and zero razor burn! Regardless of age, sex, or skin type, we are able to remove unwanted hair from any part of the body. Our specialists are equipped with the safest and most advanced laser system that combines soothing cooling and In-Motion technology for a safe and painless treatment every time.
Our laser hair removal package includes six laser treatments for optimal results making it the perfect gift for anyone looking to ditch the razor and upkeep for good.
5. Injectable Fillers and Botox Cosmetic at Artemedica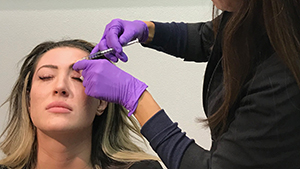 Filler and Botox, say no more! Juvederm, Restylane, Voluma, RHA and other injectable fillers can help restore a more youthful-looking appearance, add shape and fullness to lips, fill in hollows under eyes and around temples, add volume to cheeks, and soften fine lines and wrinkles. Filler is the gift that keeps giving, as most people don't need to return for 9-12 months! Botox is the number one cosmetic treatment performed each year. Both men & women enjoy the benefits of Botox. Botox smooths fine lines & wrinkles on the forehead, in between the eyebrows, around the eyes and also helps to improve a gummy style & those pesky lines on the neck. The treatment itself is quick and virtually pain free.
Find These Gift Ideas and More Professional Grade Beauty Must-Haves at Artemedica this 2021 Holiday Season!
Still searching for the perfect gift for the holidays? Our experienced technicians are dedicated to curating personalized treatment plans for all of our customers. We welcome you to stop by our Santa Rosa or Healdsburg office to speak with our beauty specialist about finding the perfect gift!
Or of course, you can always let them choose with an Artemedica gift certificate plus a FREE SkinMedica Holiday Gift Set.