Are you tired of covering up your tattoo for job interviews? Is it a reminder of a time you'd like to forget? Or have you simply outgrown it? With laser tattoo removal, Dr. Victor Lacombe's Artemedica in Santa Rosa can free you from the hassle and embarrassment of unwanted tattoos.
To find out what laser tattoo removal can do for you, request your complimentary consultation with an Artemedica provider or call us at (707) 577-8292. His Santa Rosa office is conveniently located for men and women from Sonoma County, Marin County, and other areas of Northern California.
Laser Tattoo Removal Basics
Laser treatments use an intense beam of light to gently remove unwanted, damaged, or diseased cells without harming the surrounding healthy cells. When laser energy is absorbed in the tattooed skin, it breaks up the ink that causes the discoloration and allows it to be removed through the body's natural cleansing process. For laser tattoo removal, we use VersaPulse® lasers. The Q-Switched VersaPulse lasers are highly effective in treating a wide variety of ink colors, even the most difficult to remove.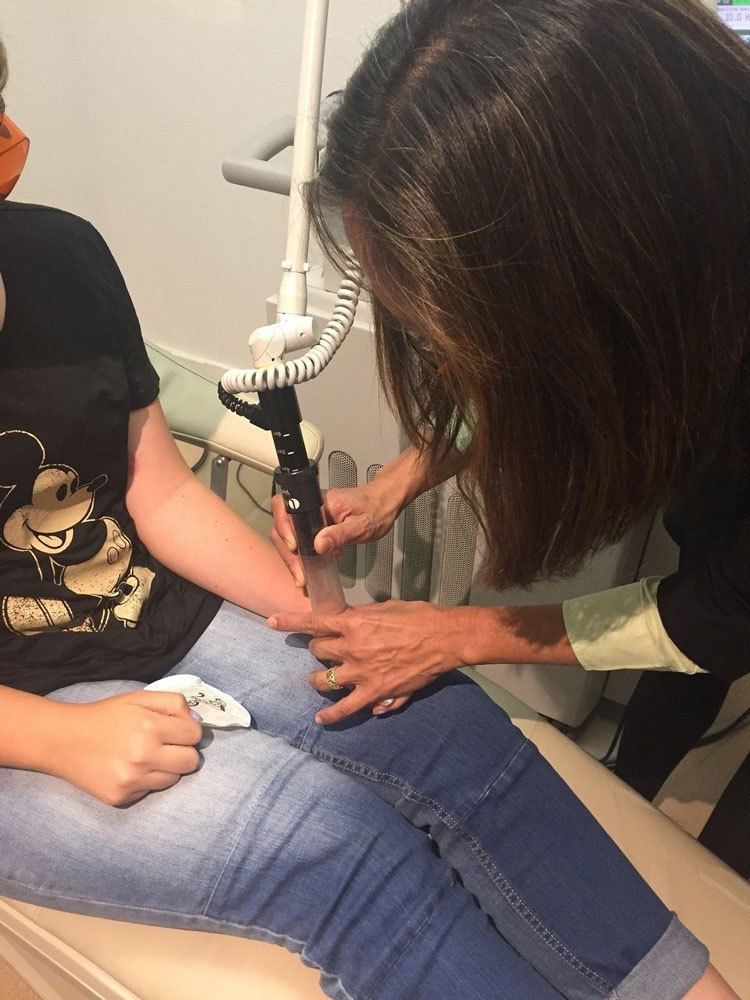 The Procedure
Patients experience a sting, like the snap of a rubber band on the skin, followed by the feeling of sunburn. If you would feel more comfortable with local anesthesia or ice, these options are available to you.
Length and number of treatments depend on the size, location, depth, and color of your tattoo. New and dark-colored tattoos require more treatments than older, faded tattoos. Treatments are usually spaced four to six weeks apart to allow your body to remove the maximum amount of pigmented or tattooed cells.
Results
When all treatments are complete, most patients will see dramatic improvement in the appearance of their tattoo. In fact, the tattoo will often disappear completely. However, as with any surgical procedure, it is not possible to guarantee results. By carefully evaluating your tattoo during the initial consultation, our Artemedica Providers can help guide you in what you can expect.
You Have Options
Tattoo removal isn't the only goal that can be achieved with laser treatments. Our Artemedica Providers also perform laser vein treatment and laser skin care for the residents of Sonoma County and Marin County.