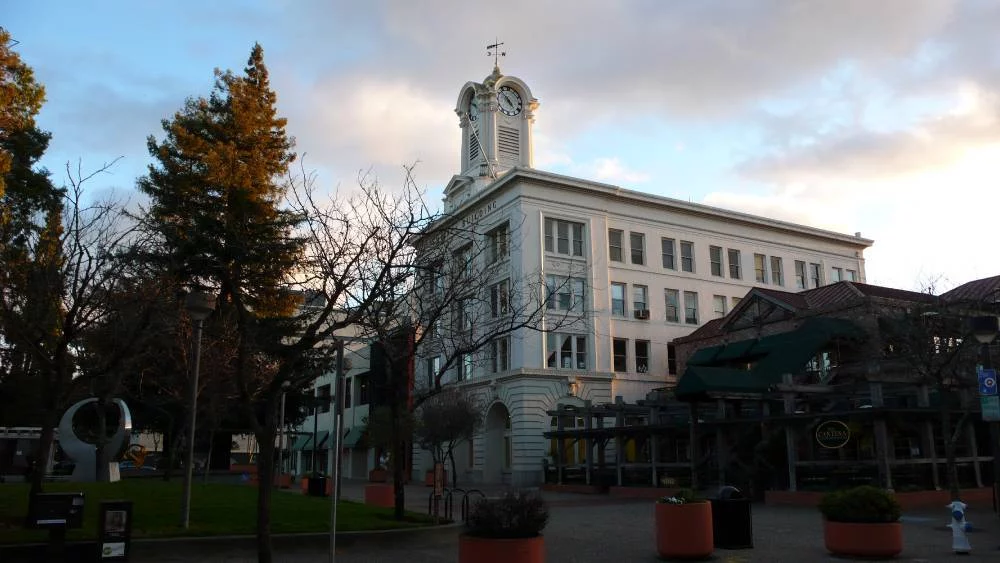 Dr. Victor Lacombe performs plastic surgery in Santa Rosa!
It's true—Santa Rosa is all grown up. You don't even have to leave the county to get the best in plastic surgery.
Though you may not have heard of him before, Dr. Lacombe has been performing facial plastic surgery in Santa Rosa for over 15 years. Over this time, he's performed thousands of successful surgeries for the residents of Sonoma County.
"One thing I always explain to my patients who are anxious about plastic surgery outcomes is that good results are all around us, but never noticed because they look so natural. Bad outcomes are few and far between, but scream at us whether on TV, at the mall or when we bump into someone we haven't seen in a while and barely recognize. My goal for patients is to restore their confidence and return them to a refreshed, rested appearance so they can enjoy the things they do without worrying about how they look as much. If we were a Home Improvement reality show, we would be doing restoration not remodeling!"

Dr. Victor Lacombe, Santa Rosa Plastic Surgeon
Values in Plastic Surgery
For Dr. Lacombe, the most important part of any procedure is how the patient feels about their results.
When you look your best, you can feel your best. When you feel your best, you can be your best. Plastic surgery has never been about superficiality; it's about the feeling of confidence that can change how one relates to oneself and one's world. Confidence is, in the end, the most attractive quality a person can have.
Getting you to feel confident about your body is the force that drives Dr. Lacombe to do his best in every procedure. This includes helping you choose the absolute best procedure (or procedures) for your unique needs and goals.
"Probably one of Dr. Lacombe's greatest assets is his intuitive understanding of what it takes to create a very natural yet aesthetically pleasing result. In my case, a brow lift opened up my eyes, a subtle lift to the tip of my drooping nose dealt with the negative effects of gravity, a small chin implant balanced a newly sculpted neck and stronger jaw line… yes, a number of procedures done at one time, but oh so worth it in the long run. I can enthusiastically endorse Victor as one of the finest plastic surgeons around."

Rod
Confidence in your Plastic Surgeon
While the end goal is always confidence in oneself, you should be able to have confidence in your plastic surgeon from the beginning.
Choosing a plastic surgeon can be extremely daunting. How do you put your appearance and wellbeing in someone else's hands?
First, do research. Find out as much as you can about a surgeon's experience, accolades, and accomplishments. Second, read patient testimonials. See what actual patients have to say about a surgeon, including results and attitude. Finally, schedule a consultation. Rely on your gut instincts when you meet a surgeon in person.
"Dr. Lacombe is the BEST in the field, as is his compassionate office staff. If you want excellence in technique, experience, knowledge and 'state of the art' procedures, this is the place to come and the doctor to put your trust in! I will forever be appreciative of his skill and grateful for his loving bedside manner."

Julie
About Dr. Victor Lacombe, Santa Rosa's Facial Plastic Surgery Expert
Dr. Lacombe has been in the world of facial plastic surgery for a long time.
Before he came to Santa Rosa, Dr. Lacombe supervised the training of future plastic surgeons as a member of the faculty at UCLA in the Head and Neck Surgery division. He co-authored and edited two highly-respected and widely-utilized textbooks (Cosmetic Injection Techniques and Lasers in Aesthetic Surgery) that help aspiring facial plastic surgeons lean about the field.
Dr. Lacombe's research into the science of facial plastic surgery has spanned his career and continues even to this day. This involvement on the research level allows him to bring cutting-edge techniques, technologies, and treatments to his patients before other practices.
Every year, Dr. Lacombe performs over 100 surgeries at his fully-accredited surgical suite in Artemedica in Santa Rosa. He's a double-board certified facial plastic surgeon with a full team of surgical techs, nurses, and anesthesiologists that have been working together for 15+ years.
"Dr. Victor Lacombe has been my physician for over 15 years. I refuse to see anyone else!! He is kind and experienced. I've had a few surgical procedures by him which had amazing results. I believe he shines in the Plastic Surgery Field. He is amazing at Botox and Filler treatments as well as laser and facial plastic surgery. Thank you so much Dr. Lacombe."

Robin
Contact Artemedica for a Complimentary Consultation
Artemedica can help you look and feel your best. Our highly-experienced team offers personalized care and the best in treatments and procedures.
Fill out the form below to get in touch with us and schedule a complimentary consultation!